[Female] b. 25 SEP 1959 Manistee, MI
[Female] b. 23 AUG 1992
[Female] b. 2 JAN 1994
[Female] b. 20 JUL 1965
[Male] b. 22 MAY 1968
[Male] b. Abt NOV 1965
[Female] b. 8 APR 1998
[Female] b. 1971
[Male] b. 20 JUL 1932 - d. 21 MAY 2017 Lansing, MI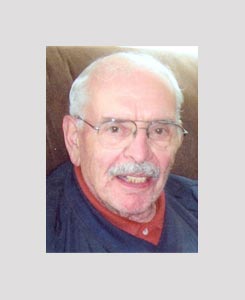 Burial monument, St Josephs Catholic Cemetery, Lansing, MI
Obituary:
Frederick, Our strong and loving father, grandfather and great-grandfather passed away on May 21, 2017. He was born in Lansing, MI to Joseph and Elizabeth (Kramer) Stump.
He graduated from St. Maryís High School and was a member of St. Gerard Parish for more than 45 years. Fred proudly served in the US Army. He was employed for 31 years at Jacklin Steel and Alro Steel in Lansing, starting in sales and working his way up to general manager.
He was preceded in death by his beloved wife of 60 years, Catherine, his parents, brother (Thomas), sister (Judy Young), and his son, Stephen.
He is survived by his children, Tom (Kathy), Tim (Cindy), Patty (Jim) McPherson, Larry (Sarah); grandchildren: Elizabeth (Kevin) Motyka, Jennifer (Chris) Pinckney, Michael, Nathan, Nicholas, Joseph and Reuben; and 6 great-grandchildren: Ava, Emma, Cole, Jackson, Aubrey and Zoey; sister, Dorothy Richards; brother, Stan; sisters-in-law, Lucille Heldemyer and Virginia Griswold and brothers-in-law, Patrick Gorman and Tom Young.
Funeral Services was held on Thursday, May 24, 2017 at St. Gerard Parish with Father John P. Klein officiating. Internment was at St. Joseph Catholic Cemetery. A Rosary service was held.
Memorial contributions may be made to St. Gerardís St. Vincent-DePaul Society.
- Tiffany Funeral Home
[Male] b. 12 AUG 1956
[Male] b. 11 AUG 1959
[Male] b. 18 JAN 1962 - d. 11 MAR 2003 Burbank. Los Angeles, CA
[Female] b. 13 NOV 1980
[Female] b. 15 DEC 1983
[Female] b. 15 DEC 1958
[Male] b. 27 SEP 1990
[Male] b. 20 FEB 1995
[Male] b. 4 SEP 1954
[Female] b. 5 DEC 1961