Genealogy Data Page 63 (Notes Pages)
Bamberg Paul David [Male] b. 9 JUN 1955 - d. 28 MAR 2009 CA
Obituary:
Paul David Bamberg
CHESAPEAKE - Paul David Bamberg, 53, passed away March 28, 2009. He was born June 9, 1955, the son of Paul E. Bamberg and Elizabeth Cirica. He was passionate about serving the Lord and used his musical gifts to minister and inspire others. He was an accomplished musician, playing in numerous bands for more than 44 years, and was once mentioned in Rolling Stone magazine. Paul shared a love of trains with his son Christopher. He was a motorcycle enthusiast, having traveled from coast to coast. Paul is survived by his parents; his son, Christopher; his three sisters, Paula and her husband Bill Townsend, Virginia Whittaker and Stacy Bailey; and his brother, Steve Cirica. Also surviving are his fianc'ee, Susan and her children Waverly Jordan, Amanda and her husband Brandon Rigsbee and several nieces and nephews. He will be sorely missed by all his band members and friends. Friends are invited to visit with the family today from 7 to 9 p.m. in Great Bridge Chapel of Oman Funeral Home & Crematory, 653 Cedar Road, Chesapeake. A memorial service will be conducted Thursday at 11 a.m. in Freedom Fellowship, 836 Regency Drive, Virginia Beach, VA 23454.
- The Virginian Pilot, Apr. 1, 2009

News Item:
Volatile relationship ended in Riverview tragedy
The two Riverview residents who died this weekend in a suspected murder-suicide were splitting up after a tumultuous relationship, the brother of one of the victims said Tuesday.
"My sisterís been through a lot," said Mickey Couture, the brother of Jeanette Brabrand. Police believe Brabrand, 57, shot and killed her former boyfriend, Paul Bamberg, 53, in the homeís study before killing herself in a bedroom.
At 6:30 p.m. Saturday, police were dispatched to the home in the 600 block of N. Broad Street because a female called police and asked them to check on the residents. When police arrived, they found Brabrand and Bamberg, both dead of gunshot wounds.
- Suffolk News-Herald, March 31, 2009
---
Doepker Donald O*
[Male] b. 20 JAN 1920 - d. 24 OCT, 2001 Laurels of Mt. Pleasant Nursing Home, Mt Pleasant, MI
Documents:
1940 Census, Shepherd, Isabella, MI
Burial monument, St Vincent Depaul Cemetery, Shepherd, MI
Obituary:
Donald 0. Doepker, age 81 of 207 Cottage Street, Shepherd passed away Wed., Oct. 24, 2001 at the Laurels of Mt. Pleasant Nursing Home.
Funeral services will be Fri., Oct. 26, 2001 at 11a.m. at St. Vincent DePaul Church in Shepherd with Fr. Rob Howe and Deacon John Wilberding officiating. Interment will be in St. Vincent DePaul Cemetery.
There will be a scripture service Thur. evening at 7:30p.m. at the Berry Funeral Home in Shepherd.
Visitation will be Thur. from 2 to 9p.m. at the Berry Funeral Home. Memorials may be given to Hospice of Central Michigan or St. Vincent DePaul Church.
Don was born Jan. 20, 1920 in Shepherd to Edward and, Rose (Geisken) Doepker. He married Donna Roethlisberger March 29, 1944 in Mt. Pleasant. He was a member of the St. Vincent DePaul Church in Shepherd.
He is survived by: his wife Donna: four children, Vicki (Dan) Coughlin of Mt. Pleasant, John Doepker of Prudenville, Frank Doepker of Shepherd, and Dee Doepker of Shepherd: 11 grandchildren and 15 great grandchildren; two sisters, Emogene Fanning of St. Louis, and Edna Siefker of Holland.
He was preceded in death by a brother, Carl and two sisters, Marcella Bigelow and Martha Baldwin and a great grandson. C.J. Ross.
- Morning Sun 10/25/2001
---
Baldwin Ivan Forest
[Male] b. 14 SEP 1907 Grand Rapids, Kent, MI - d. 25 JAN 1978 Charlotte, Eaton, MI
---
Baldwin Arlene Rae*
[Female] b. 3 OCT 1934
---
Love Donald Keith
[Male] b. 1 JUN 1929 Springport, Jackson, MI - d. 7 APR 2010 Allegiance Hospice Home, Napoleon, Jackson, MI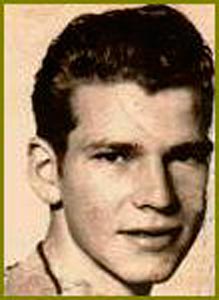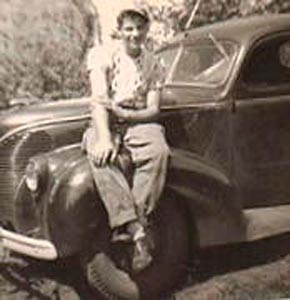 Obituary:
LOVE, DONALD KEITH - Age 80, of Napoleon, passed away peacefully at the Allegiance Hospice Home, April 7, 2010. He is survived by three children, Duane (Mary) Love of Newtown, Pennsylvania, Connie Love of Jackson and Linda (Bob) Kunze of Grand Forks, North Dakota; nine grandchildren; and 17 great-grandchildren. He owned and operated Don's Pump Service in Napoleon for over 50 years, enjoyed hunting, fishing, singing and playing country music. Don was a good man who was deeply loved by his friends and family. At his request, cremation has taken place and no services will be held.
Nichols-Arthur Michigan Center
- Jackson Citizen Patriot, Apr. 9, 2010
---
Love Chester Arthur
[Male] b. 5 JUL 1897 Springport, MI - d. JUL 1983 Edmore, Montcalm, MI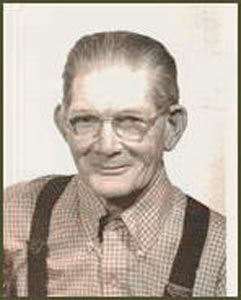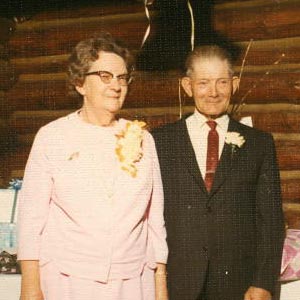 ---
Briggs Isabel Florence
[Female] b. 23 SEP 1905 Eaton Rapids, MI - d. 26 JAN 1990 Charlotte, MI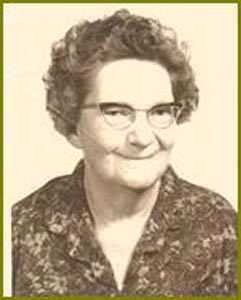 ---
Love Duane Everett*
[Male] b. 1957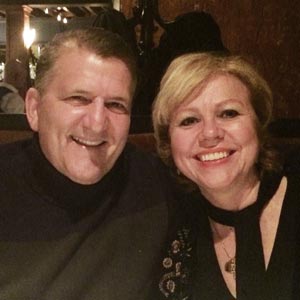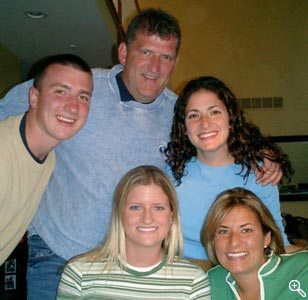 Left: Duane with his wife Mary Young-Love. Right: Duane with his children Brandon, Jaqueline, Brittany, and Andrea.
---
Doepker Vicki Sue*
[Female]
Wedding Announcement:
Doepker - Ross, Speak Vows
Vicki Sue Deopker, daughter of Mr. and Mrs. Donald Doepker of 207 Cottage Street, Shepherd became the bride of James Carl Ross, son of Mr. and Mrs. Carl Ross of rural Shepherd at the St. Vincent de Paul Church Saturday September 28, 1963 at 11:30 A.M. with Father Edward Roczen officiating. The bride given away by her father gowned in a floor length gown of silk organza over taffeta. The fitted bodice was accented by re-embroidered aleion love medalions and seed pearls that cascaded down the front of the dress, long tapered sleeves & a scoop neckline were featured. The chapel train was bustled for the reception. Her boufant veil was imported silk illusion, held in place by a crown of tiny orange blossoms and pearlized leaves. Her only jewelry was a tiny gold cross a gift of the bridegroom. The brides flowers were a cascade of pink sweetheart roses entwinted with ivy.
Maid of Honor Carolyn Siefker cousin of the bride, of Saline Michigan, Bridesmaids Sharon Ross, sister of the groom, Shepherd and Becky Adams, friend of the bride of Shepherd. The bridesmaids wore powder blue peau de sole floor length dresses, scooped necklines with Italian length sleeves. The controlled belled skirt with soft unpressed pleats in the back was accented by large flat bow streaming to hemline, matching rose petals with boufant veils were their headpieces. Bridesmaids flowers were colonial bouquets of pink carnations surrounded by white carnations. The Maid of honors dress was the same as bridesmaids only in Cattillion Blue. Her flowers were a colonial bouquet of white carnations surrounded by pink carnations. Flower Girl Dee Ann Doepker sister of the bride wore a powder blue peau de sole floor length dress with scoop neckline and Italian length sleeves and semi-full skirt with large flat bow in the back. She dropped red rose petals. Ring bearer was Douglas Schultheiss, cousin of the groom. Best Man was Mike Miller, of Midland, friend of the groom. Groomsmen were Bill Ross, brother of the groom, of St. Louis and Boyd Curtiss of Winn. Ushers were Jack Ross, brother of the groom, and John Doepker, brother of the bride. The brides mother chose a sheath dress of autumn beige brocade with brown accessories. The Bridegrooms mother wore a sheath dress of pale blue brocade and matching shoes with white gloves and purse. The wedding breakfast was served at the Kitchenette Restaurant in Shepherd. A reception was held at the C.S.A. Hall St Louis at 8 p.m. in the evening for three-hundred guests. The grooms aunt, Mrs. Alverta Sauder of Midland made the wedding cake. Marsha Schultheiss cousin of the groom attended the guest book. Mrs. Lois Moeggenberg of St. Johns aunt of the bride and Mrs. Edma Siefker of Saline, aunt of the bride served the cake. The couple left on a wedding trip in Northern Michigan and are now at home on route three Shepherd. The bride is a graduate of the Shepherd High School class of 1962, and the Groom is also a graduate of shepherd High School with the class of 1963 and is a farmer. Out of town guests were from New York, Midland, St. Louis, Alma, Mt Pleasant, Weidman, Saginaw, Coleman, St. Johns, Strugis, Clare, Brighton, Pontaic, Flint, Ohio and Bay City. Special guests were the brides grandparents, Mr. and Mrs. Frank Roethlisberger and Mr. Edward Doepker.
---
Roethlisberger Donna M
[Female]
---
Jones Kellie Ann
[Female] b. 6 MAY 1976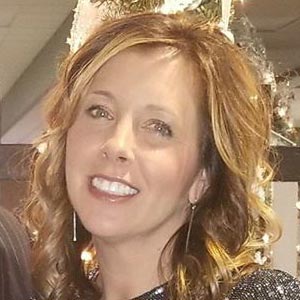 ---
Lehner Barbara Anna
[Female] b. 28 NOV 1897 - d. 6 DEC 1977 Howell, Livingston, MI
Documents:
County Marriage Record, Livingston, MI
State of Michigan Marriage Record, Livingston, MI
1900 Census, Owosso, Shiawassee, MI
1940 Census, Detroit, Wayne, MI
Burial Headstone, Calvary Cemetery, Brighton, Livingston, MI
Resided in Owosso, Shiawassee, MI in 1921.
---
Lehner John
[Male]
---
Zietenhoffer Catherine
[Female]
---
Hazen Selma May
[Female] b. 25 FEB 1919 Akron, Tuscola, MI - d. 7 AUG 1984 Demorest Cemetery, Akron, Tuscola, MI
---
Bozworth John G
[Male] b. 12 AUG 1918 - d. 9 JUN 1966 Demorest Cemetery, Akron, Tuscola, MI
---
Larsen Walker Joseph
[Male] b. 17 MAY 1921 Illinois - d. 19 JUL 1978 Los Angeles, CA
---
Doepker Linda Lea*
[Female] b. 21 JUN 1947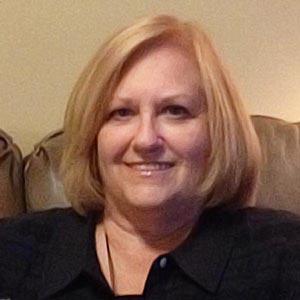 ---
Doepker Patricia A*
[Female] b. 4 MAR 1944 Hattiesburg, MS - d. 9 NOV 2017 Zion Cemetery, Bristol, IN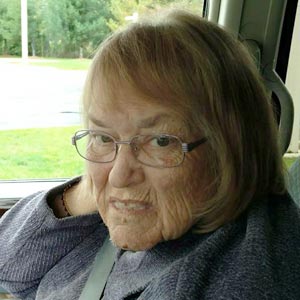 Burial headstone, Zion Cemetery, Bristol, IN
Obituary:
Patricia A. Lyon, 73 of Elkhart, passed away on Thursday, Nov. 9, 2017 at her home. She was born on March 4, 1944 in Hattiesburg, MS to Frederick and Elsie Opal (Gard) Doepker. She married Larry Lyon on July 11, 1964 in Elkhart.
She is survived by her 6 children, David (Michelle) Lyon, Kelley Lyon, Trina (Jerry) Crone, Karen (Louis) Coulter all of Elkhart, Michael (Christina) Lyon of Kaukauna, WI and Cindy McCord of Elkhart; 16 grandchildren, Matthew, Hannah, Lauren, Joshua and Andrew Lyon, Emily and Eric Crone, Elisabeth, Grace, Caleb, Ethan and Charlotte Lyon, Makayla, Madelyn, Cole and Cayden McCord and a sister, Linda Thomas of Edwardsburg, MI. She was preceded in death by her husband Larry on April 3, 2009 and her parents.
Patricia graduated from Niles, (MI) High School and was a homemaker, loving mother and grandmother to her family.
The family will receive friends from 4-8 pm Tuesday, Nov. 14that Stemm-Lawson-Peterson Funeral Home where a service in her honor will be held at 1 pm Wednesday, Nov. 15th. Burial will follow at Zion Cemetery, Bristol.
Memorial contributions would be appreciated to the family.
- Stemm-Lawson-Peterson Funeral Hoe, Elkhart, IN
Moeggenberg Marie E
[Female] b. 13 NOV 1917 Shepherd, Isabella, MI - d. 7 MAR 1987 Gratiot Community Hospital, Alma, MI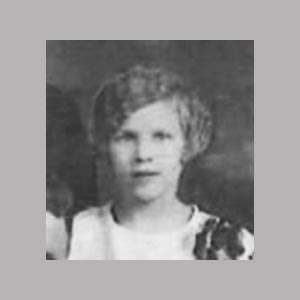 Documents:
1940 Census, Pine River, Gratiot, MI
Burial headstone, St. Joseph's Cemetery, Lansing, MI
Obituary:
Marie E. Doepker, 70, of Alma and St. Louis died Saturday, March 7, 1987, at Gratiot Community Hospital in Alma.
Services are scheduled for 11 a.m. Tuesday at St. Mary's Catholic Church in Alma with the Rev. John Sarge officiating. Burial will be at St. Joseph's Cemetery in Lansing.
Friends may call at the Lux-Moody-Wolfel Funeral Home in Alma after 1 p.m. today.
A rosary is scheduled for 8 p.m. tonight at the funeral home.
Memorial contributions may be made to the Hoogerland Memorial Workshop.
Mrs. Doepker was born Nov. 13, 1916, in Isabella County to K. B. "Ben" and Elizabeth (Biening) Moeggenborg. She married Carl Doepker on Oct. 9, 1937; he preceded her in death in 1981.
Mrs. Doepker lived In Gratiot County until 1948 when she moved to Lansing. She returned to Gratiot County in 1982. She was a member of St. Mary's Catholic Church.
She is survived by three sons, Bernard E. of Mahwah, NJ, Thomas L of Three Oaks, and Richard L of Lansing; five daughters, Elizabeth R. Doepker of Lansing, Carol Ann Doepker of St. Louis, and Mrs. Norm (Patricia Ann) Ziesmer, Mrs. Tom (Rosemary) McCowan and Mrs. Guy (Theresa Kay) Biesanz, all of Anchorage, Alaska; four brothers, Richard Moeggenborg of Stanton, Ollie Moeggenborg of Shepherd, Lewis Moeggenborg of Alma, and Lenus Moeggenborg of Elwell; two sisters, Mrs. Frances Turnwald of Shepherd and Mrs. Martha Post of Big Rapids; 14 grandchildren; and three great-grandchildren.
She also was preceded in death by four brothers, Harry, Fred, John and Ed Moeggenborg.
- Morning Sun 3/9/1987
---
---
This HTML database was produced by a registered copy of

GED4WEB version 4.41
Back to Top Of Page
Copyright 2021 Timothy Gorman