Genealogy Data Page 7 (Notes Pages)
Neal Michael Anthony* [Male] b. 24 AUG 1957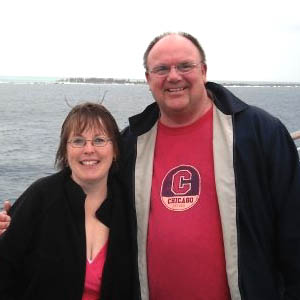 Michael with his wife Kellie Allen-Neal.
---
Neal Mark Andrew*
[Male] b. 11 DEC 1959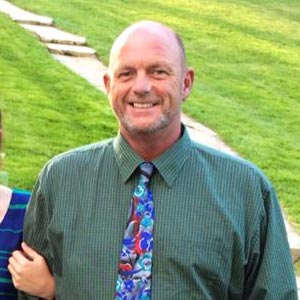 ---
Neal Maureen Ellen*
[Female] b. 3 AUG 1955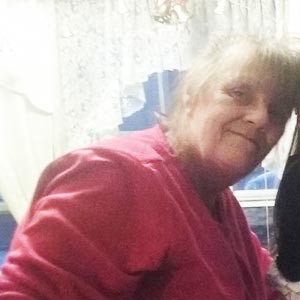 ---
Reed Jean Marie
[Female] b. 31 MAR 1925 Lansing, MI - d. 7 APR 2013 Lansing, MI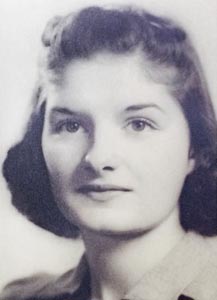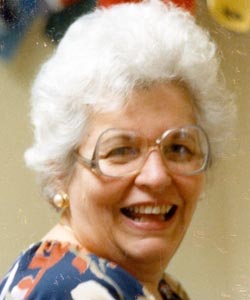 Documents:
1930 US Census, Lansing, Ingham, MI
1940 US Census, Lansing, Ingham, MI
Burial Monument, Delta Hillside Cemetery, Lansing, MI
Obituary:
Jean Toomey peacefully passed away on April 7, 2013 at the age of 88. Jean was born in Lansing on March 31, 1925. She graduated from Eastern High School, and retired from M.S.U. African Study Center. Jean was a member of the First Presbyterian Church in Lansing. She was an avid reader, loved play cards and various games, do embroidery work, and bake (and eat) desserts. She especially enjoyed her early retirement years traveling with her husband and meeting new people. She was blessed to have numerous caring friends. She was a loving and proud mother, grandmother, and great-grandmother.
She was preceded in death by her parents, Jay and Annette Reed; husband, John Toomey, and grandson, Aaron Gorman.
Jean is survived by her four children, Mary (Vic) Nico, David (Karen) Gorman, Nancy (Jim) Ulrey, and Daniel (Deborah) Gorman; seven grandchildren, Jeff, Evan, and Lindsey Nico; Danielle (Matt) Greider, and Lukus, Reed, and Leea Gorman. Four great-grandchildren, Jaxon Thorpe-Nico and A.J., Phineas, and Owen Greider; four stepchildren, Amelia Toomey (David Vanderver), Richard (Margie) Toomey, John (Cindy) Toomey, and Bryan (Kim) Toomey; and five step-grandchildren and one step great-grandchild; brother-in-law, Jack (Souad) Toomey; sister-in-law, Naomi (Russell) Hall.
The family will receive friends from 2-4, 6-8 P.M. Wednesday with a celebration of Jean's Life at 11:00 A.M. Thursday, April 11, in the Tiffany Funeral Home, 3232 W. Saginaw, Lansing with Pastor Anne Weirich officiating. Interment will follow at Delta Hillside Cemetery. Memorial contributions may be made to Hospice House of Mid-Michigan or the National Children's Cancer Society in memory of Jean.
- Tiffany Funeral Home, Lansing, MI
---
Gorman Mary Ann*
[Female] b. 10 JUL 1949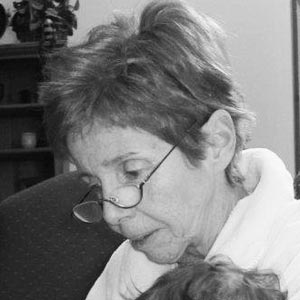 ---
Gorman Daniel G*
[Male] b. 13 MAR 1956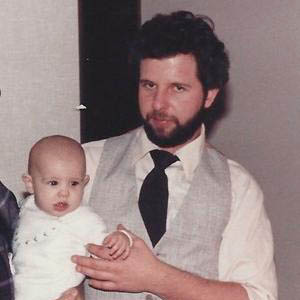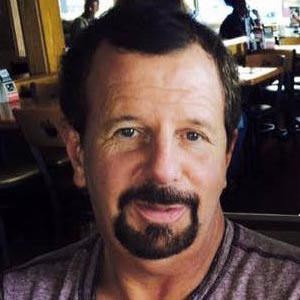 Daniel with his daughter Danielle.
---
Nico Jeffrey Phillip*
[Male] b. 4 DEC 1976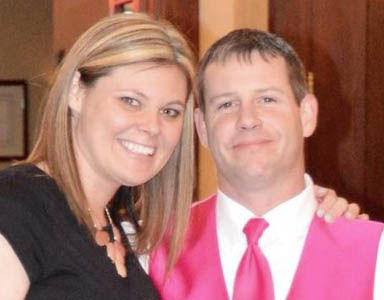 Jeff with his wife Amy Shermack.
---
Nico Lindsey Ann*
[Female] b. 7 JAN 1983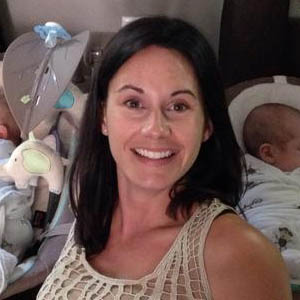 ---
Williams Debra Lynne (Debbie)
[Female] b. 6 JUL 1958 Massillon, OH - d. 15 DEC 2013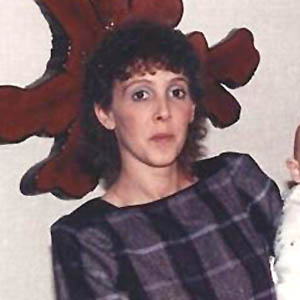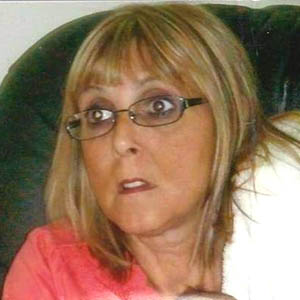 Obituary:
Debra Lynne Gorman East Lansing Debra Lynne Gorman age 55 died December 15, 2013. She was born July 6, 1958 in Massillon, OH to James L. and Betty Rose (Orfanos) Williams. Debbie was kind and considerate. She also had a great sense of humor. During her free time, she enjoyed singing, going to the casino, and spending time on her boat. Debbie's family meant the world to her. She was a strong supporter of Gift of Life, Victim's Impact. She will be missed by all who knew and loved her. Preceding her in death was her son, Aaron (November 2003); father, James Williams and brother, Jamie Williams. Surviving are her husband, Dan; daughter, Danielle (Sgt. Matthew) Greider; 3 grandchildren, A.J., Phineas, and Owen; Mother, Betty Williams; 2 sisters, Sharon Stevens and Lisa Williams; and many nieces and nephews. Funeral Services will be held 12:00 p.m. Friday, December 20, 2013 at the Gorsline Runciman Funeral Homes, 1730 E. Grand River Avenue, East Lansing. Interment will be in Pleasant Hill Cemetery, Bath, MI. The family will receive friends at the funeral home Thursday from 2-4 & 6-8 PM; and Friday from 11:00 a.m. - 12:00 p.m. Debbie is at peace with her son Aaron in heaven. Those desiring may make contributions to the Kidney Foundation of MI (National), 1169 Oak Valley Drive, Ann Arbor, MI 48108. On line condolences may be made at www.greastlansing.com.
- Lansing State Journal, Dec. 18, 2013
---
Gorman Aaron *
[Male] b. 1 JUL 1984 - d. 25 NOV 2003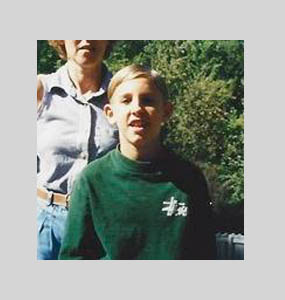 ---
Gorman Danielle Nicole*
[Female] b. 15 JAN 1986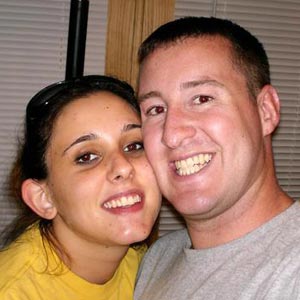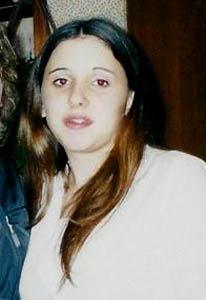 Danielle with her husband Matt Greider.
---
Heldmeyer Fredrick Richard
[Male] b. 10 OCT 1925 MI - d. 31 AUG 1970 Mount Hope Cemetery, Lansing, MI
---
Heldmeyer Lisa A*
[Female] b. 7 NOV 1952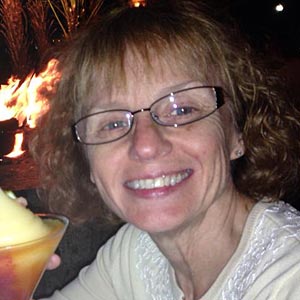 ---
Heldmeyer Frederick James*
[Male] b. 8 MAY 1954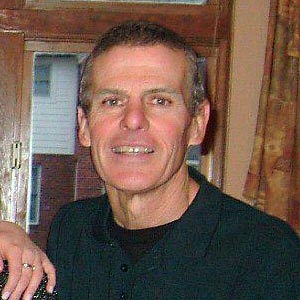 ---
Heldmeyer Jan M*
[Female] b. 9 AUG 1956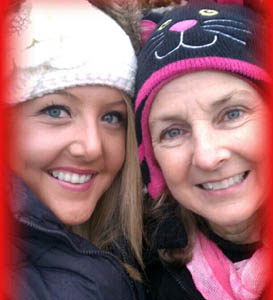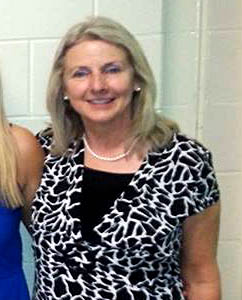 Jan with her daughter Megan Duffy.
---
Heldmeyer Susan Elizabeth*
[Female] b. 25 JUN 1959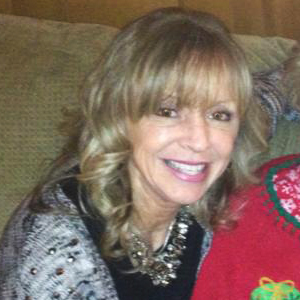 ---
Molner William Eric
[Male] b. 14 JUL 1951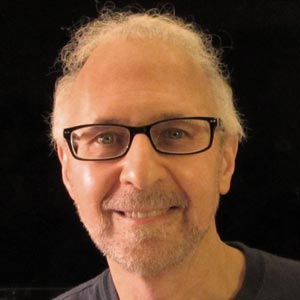 ---
Molner Adam *
[Male] b. 20 MAY 1983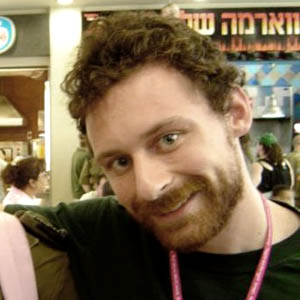 ---
Molner David *
[Male] b. 21 JAN 1989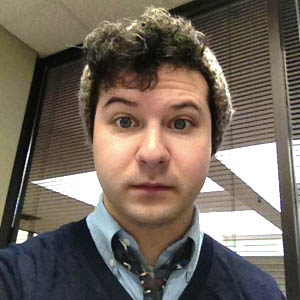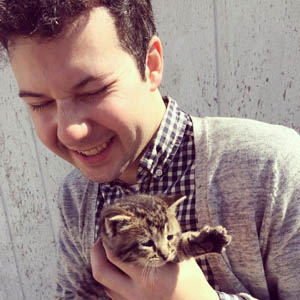 Pappas Daniel G
[Male] b. 2 MAR 1949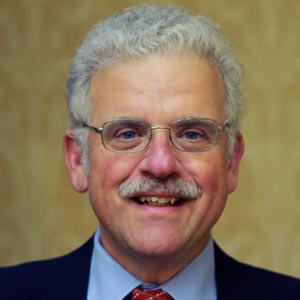 ---
---
This HTML database was produced by a registered copy of

GED4WEB version 4.41
Back to Top Of Page
Copyright 2021 Timothy Gorman