Genealogy Data Page 55 (Notes Pages)
Herr Mary Margaret [Female] b. 27 SEP 1921 - d. 14 FEB 2014 Abernathy Laurels, Newton, NC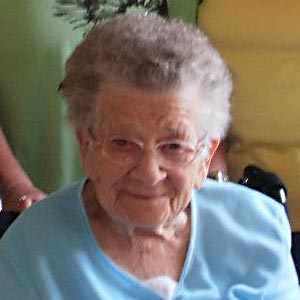 Burial monument, St Michaels Catholic Cemetery, Adams Ridge, Defiance, OH
Obituary:
Mary M. Leopold, age 92, of rural Defiance, went home to be with her heavenly Father February 14th, 2014 at Abernathy Laurels, in Newton North Carolina.
She was born in Defiance County, Ohio on September 27, 1921, she was the daughter of the late John and Margaret (Keller) Herr.
She was a member of St. Michael's Catholic Church and the Altar and Rosary Society. she was A 1939 graduate of Jewell High School and member of the Jewell American Legion Auxiliary.
On Aug. 9, 1941 she married Henry "Hank" F. Leopold who died January 29, 2011. They were blessed with 69 years of marriage.
She will be missed by her
four daughters: Delores Leopold, Judy (Russ) Baxter of Conover, NC, Shirley Robinson of Claremont, NC, , Carol Klinger of Defiance
three sons: Robert (Deb) Leopold of Defiance, Charles (Janice) Leopold of Defiance, Daniel (Venus) Leopold of Gilbert, AZ.
sisters: Katherine Bobylia of Ft. Wayne, Rose Slocum of Ft. Wayne, brothers: Bernard Herr of Defiance and Jim Herr of Defiance.
She is also survived by 14 grandchildren, and 14 great grandchildren.
Preceded in death by her parents, husband Henry "Hank" Leopold, brothers John Herr, Joe Herr and Leo Herr, sisters; Helen Diehl and Betty Smith, a grandson and great grandson.
A Mass of Christian Burial will be celebrated at 11:00 a.m. Thursday, February 20, 2014 at St. Michael's Catholic Church with Father Robert Kill officiating.
Visitation will be 4-8 p.m. Wednesday, February 19, at the Lawson-Roessner Funeral Home where the rosary will be recited at 4:00 p.m. Visitation will also be an hour prior to the mass from 10-11 a.m. Thursday at the church.
Burial will be in St. Michael's Church Cemetery.
- Lawson-Roessner Funeral Home
---
Leopold Judith Katherine* (Judy)
[Female] b. 1 JAN 1946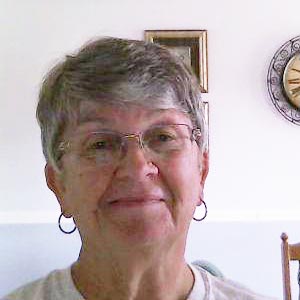 ---
Baxter Russell Wayne
[Male] b. 1 JAN 1945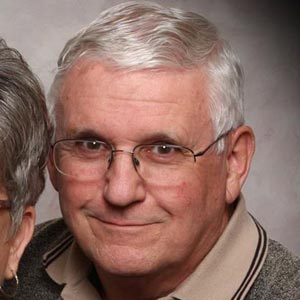 ---
Leopold Shirley Ann*
[Female] b. 2 MAY 1948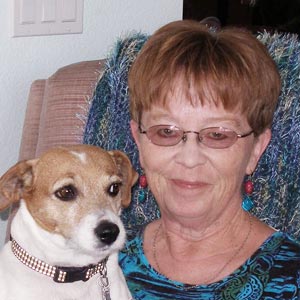 ---
Leopold Carol Marie*
[Female] b. 16 SEP 1949
---
Klingler Douglas Marion
[Male] b. 1 JUL 1950
---
Leopold Robert Joseph*
[Male] b. 14 MAR 1951
---
Leopold Charles Henry*
[Male] b. 26 MAR 1954
---
Leopold Daniel Joseph*
[Male] b. 12 DEC 1957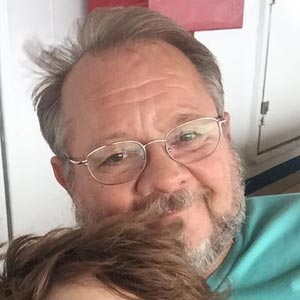 ---
Ankney James Franklin
[Male] b. 4 JAN 1928 OH - d. 20 AUG 2005 Defiance, Defiance, OH
---
Leopold Juanita Theresa*
[Female] b. 27 JUN 1930 Kalida, OH - d. 8 DEC 2020 Kingsbury House, Defiance, OH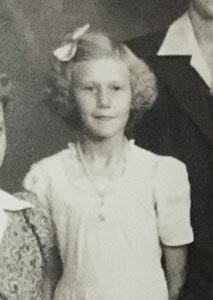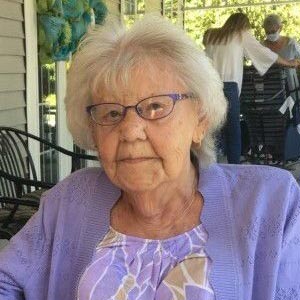 Documents:
Record of First Communion, St John the Evangelist Church, Defiance, OH
Marriage Record, Allen County, IN
1940 Census, Richland Twp., Defiance, OH
Obituary:
Juanita T. Reiman, 90, Defiance, passed away Tuesday evening, December 8, 2020, at Kingsbury House in Defiance, Ohio.
She was born June 27, 1930, to Ben and Bertha (Ellerbrock) Leopold in Kalida, Ohio. She was a 1949 graduate of Jewell High School. Juanita was a member of the Defiance Eagles Aerie 372, Elks Lodge 147, VFW Post 3360 Auxiliary and AMVETS 1991 Auxiliary. Juanita was employed for several years at Holiday Lanes and made many good friends along the way. She loved to cook and help others, and she was always available when her family and friends needed her.
Juanita is survived by her daughter, Barbara Reiman of Dublin, Ohio; her sister, Mary Herder of Defiance; and her brother, Wimpy Leopold of Duluth, MN.
In addition to her parents, she was preceded in death by her son, Michael Reiman; brothers, Henry and Ed Leopold; and her sisters, Cindy McFeeters and Margene Ankney.
There will be no visitation or services. Schaffer Funeral Home was honored to assist the family with arrangements.
Memorials are suggested to ELARA Hospice or a charity of the donor's choice. Online condolences can be given at www.Schafferfh.com.
To Plant Memorial Trees in memory, please visit our Sympathy Store.
Published in The Crescent-News from Dec. 9 to Dec. 10, 2020.
---
Reiman Paul Henry
[Male] b. 25 SEP 1926 New Stintsville, Perry, OH - d. 19 NOV 1975 Christian Union Cemetery, Garrett, Dekalb, IN
---
Herder Robert Clinton
[Male] b. 5 MAR 1929 - d. 1 MAY 1985 Toledo, Lucas, OH
---
Leopold Lucinda E* (Cindy)
[Female] b. 31 DEC 1921 Putnam, OH - d. 15 JAN 2009 Chestnut Ridge, Rockland, NY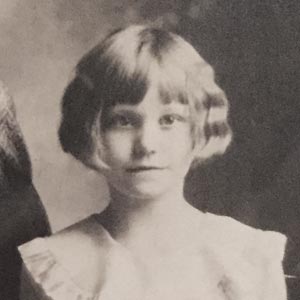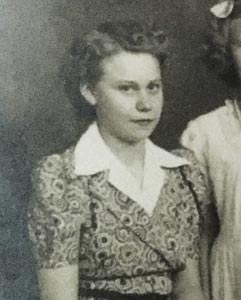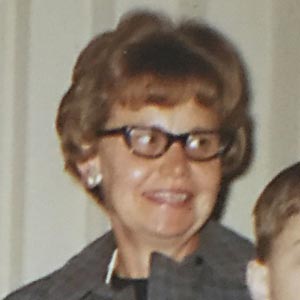 Documents:
1940 Census, Greenburg Twp., Putnam, OH
Obituary:
Chestnut Ridge, NY
Lucinda E. McFeeters (Cindy), 87, of Chestnut Ridge, NY, died peacefully Jan. 15, 2009, after a brief illness.
Cindy was born at home on Dec. 31, 1921, in Putnam County, Ohio, to Bertha (Ellerbrock) Leopold and Ben Leopold.
Among her chores on the family farm, Cindy awoke early to milk cows and drove a large work horse to lift hay into the barn. As a young woman she ran a drill press for a company that made radio condensers.
Cindy was married on May 18, 1943, at Fort Sam Houston in San Antonio, Texas, to Floyd McFeeters, of Defiance, Ohio.
After the war they move to a farm near Jewell, Ohio, where the family grew to four children. In 1960 the family moved to a farm between Sturgis and Centreville, Mich.
In 1976 Cindy move to LaGrange, Ind.,and then to Wolcottville, Ind., where she lived until moving to Chestnut Ridge in 1996.
Cindy was deeply moved by views of the natural world and loved to cook and share new recipes. She loved going out with friends and visiting her sisters and brothers, children, grandchildren and great-grandchildren.
She loved to drive and travel by train and plane.
Preceding Cindy in death were her ex-husband, Floyd; her brother, Edmund Leopold; and two brothers who died in infancy. She is survived by brothers Henry Leopold of Defiance, Winfred Leopold of Duluth, Minn.; sisters Margene Ankney, Juanita Reiman and Mary Herder, all of Defiance; her children Roger McFeeters of Raleigh, NC, Sandra Quadri of Chestnut Ridge, NY, Carolyn Bean of Kendallville, Ind., and David McFeeters of Shelburne, Vt.; and grandchildren Joshua McFeeters, Rana Quadri, Reshelle Misak, Rebecca Layman, Ryan Schuler, Benjamin McFeeters, and Elizabeth McFeeters and six great-grandchildren. A memorial service will be held at St. John's Catholic Church in Defiance, Ohio at 11 a.m. Saturday, Feb. 28. A luncheon will immediately follow in the church hall.
- Sturgis Journal, 2/2/2009
---
McFeeters Floyd Charles
[Male] b. 6 MAR 1921 Defiance, Defiance, OH - d. 24 NOV 1991 Defiance, Defiance, OH
---
Bostelman Janice Ann
[Female] b. 30 MAY 1959
---
Jasinkowski Martha
[Female] b. 29 DEC 1921 Toledo, OH - d. 24 DEC 2010 Mercy St. Anne Hospital, Toledo, OH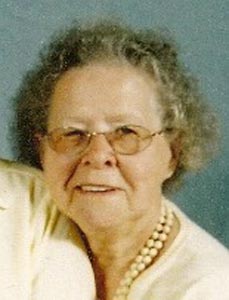 Documents:
Marriage Record, State of Ohio
Burial Monument, Toledo Memorial Park, Toledo, OH
Obituary:
Martha Martha Ellerbrock, 88, of Toledo, OH, died Friday, December 24, 2010 in Mercy St. Anne Hospital. Born December 29, 1921 in Toledo, OH, she was the daughter of Joseph and Josephine (Kasprzak) Jasinkowski. Martha married Paul Ellerbrock on July 23, 1949. She was a member of Regina Coeli Catholic Church and the American Legion, Conn-Weissenberger Post 587, Ladies Auxiliary. She was a devoted mother and grandmother and enjoyed playing cards and wintering in Florida. Surviving are her loving husband of 61 years, Paul and their children, Linda (William) Treby, Denise Bamberg, Timothy (Stella) Ellerbrock; grandchildren, Will Treby, Allyson (Frank) Baugh, Taylor (Mike) Rankin, and Christopher Bamberg; 1 great-grandson, Garrett Henry. She was preceded in death by her parents, 3 brothers, 2 sisters and granddaughter, Meredith Treby. Visitation will be from 3-9 p.m. Wednesday at the Michael W. Pawlak Funeral Home, 1640 Smith Rd. (at Jackman) Temperance, MI, where the Rosary will be prayed Wednesday at 6:00 p.m. Mass of Christian Burial will be held Thursday at 10:00 a.m. in Regina Coeli Catholic Church, where she will lie in state after 9:00 a.m. Interment will follow at Toledo Memorial Park. Memorials may be made to the charity of the donor's choice.
-Toledo Blade, December 28, 2010
---
Treby William L
[Male] b. 1951 - d. APRIL 11, 2014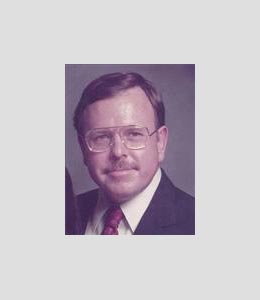 Obituary:
William James Treby, age 63, passed over to the next life on April 11, 2014 and will be deeply missed until all are reunited.
A graduate of the University of Toledo, he was commissioned into the US Army, and eventually rose to Captain, 10th BN, Transportation Corp, before honorably
Separating. Successively, he became the plant manager for John H. Harland printing plants in Baltimore, Nashville, and Birmingham, eventually becoming area operations manager. He oversaw construction and manufacturing set up and staffing for Bath Fitter, and was the corporate training manager for Automated License Systems. Most recently he has served as a scoring director for Measurement Inc.
He was esteemed by his superiors and subordinates in military and business life, but his choice role, was as a father, devoted to his three children.
He was predeceased by his parents, Harold and Hazel of Toledo, OH; his younger daughter, Meredith and sister, Gwendolyn Boote.
Surviving are his children, William Randall Treby and Allyson Baugh (Frank); his wife of thirty nine years, Linda; and sisters, Nancy Silva and Marcia Humberger.
A Memorial service will be held at Hermitage United Methodist, 205 Belinda Drive and Lebanon Road, on Saturday, April 19th at 2 p.m.
In lieu of flowers, memorial donations may be made to the Hermitage United Methodist Building fund, or Second Harvest Food Bank.
- The Tennessean, Apr. 15, 2014
---
Ellerbrock Denise Ann*
[Female] b. 7 DEC 1954 OH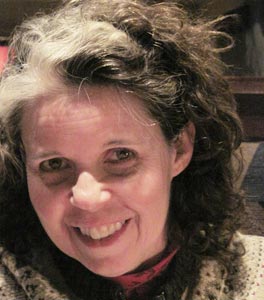 Wurm John Christian
[Male] b. 24 AUG 1845 Seneca County, Oh - d. 17 MAY 1924 Celina, Mercer, Oh
---
---
This HTML database was produced by a registered copy of

GED4WEB version 4.41
Back to Top Of Page
Copyright 2021 Timothy Gorman