Genealogy Data Page 6 (Notes Pages)
Riley Terrance Joseph* [Male] b. 27 APR 1948 Lansing, MI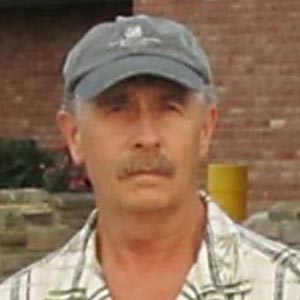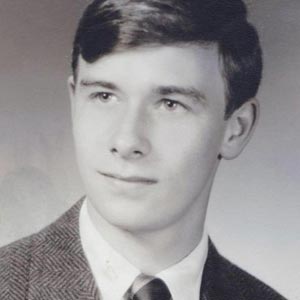 ---
Riley John Patrick*
[Male] b. 27 FEB 1955 Lansing, MI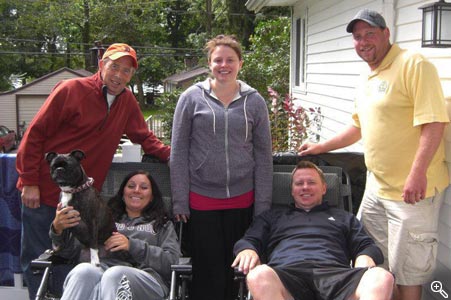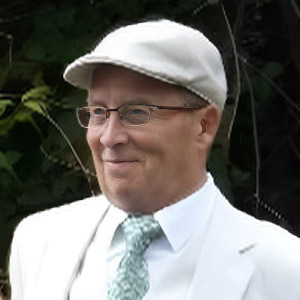 John (left) with (L to R): Daughter-In-law Angela Javery-Riley,
daughter Jennifer Riley-Bowers, sons John and Joseph Riley.
Resided in 1998 in Harbor Springs, MI
---
Riley Pamela Sue*
[Female] b. 22 JUN 1957 Sparrow Hosp., Lansing, MI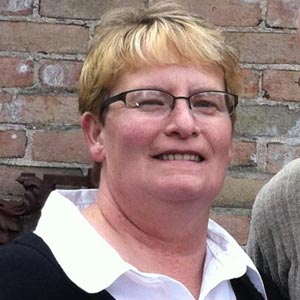 ---
Riley Geraldine Claire*
[Female] b. 23 FEB 1956 Lansing, MI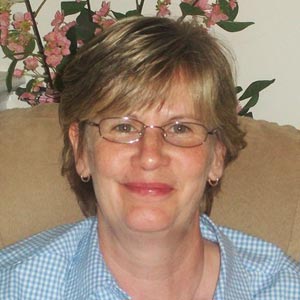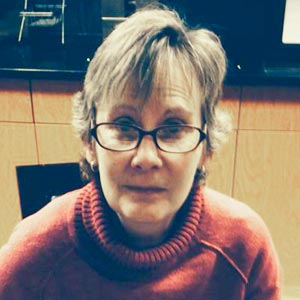 ---
Riley Lawrence Vincent*
[Male] b. 23 FEB 1956 Lansing, MI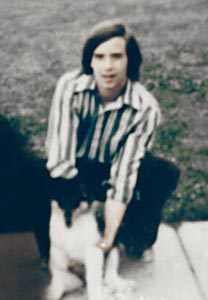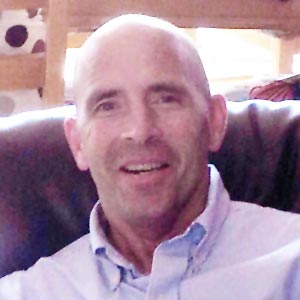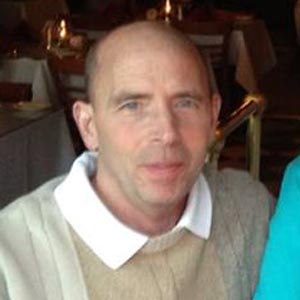 Resided in 1998 in Crescent Springs, KY
---
Riley Gary Lee*
[Male] b. 23 FEB 1956 Lansing, MI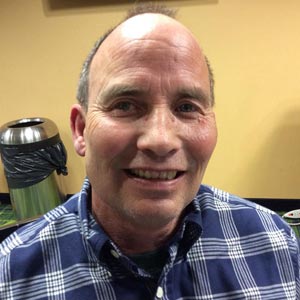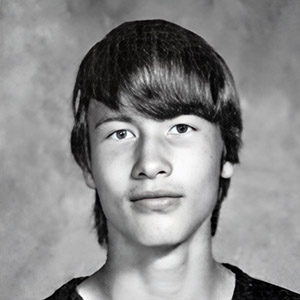 ---
Hunter Judith Louise
[Female] b. 25 MAR 1941 Mount Pleasant, Mi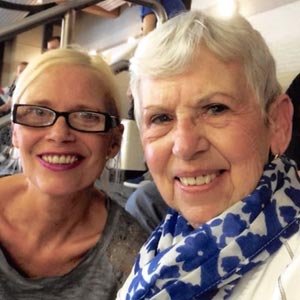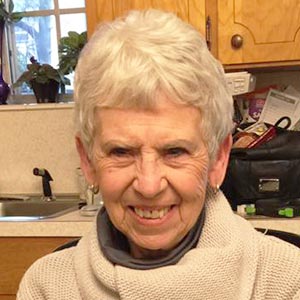 Judy (right) with her daughter Kelli O'Brien.
---
O'Brien James Richard*
[Male] b. 13 JUN 1939 Sparrow Hosp., Lansing, MI - d. 7 JUN 2018 St Joseph Catholic Cemetery, Lansing, MI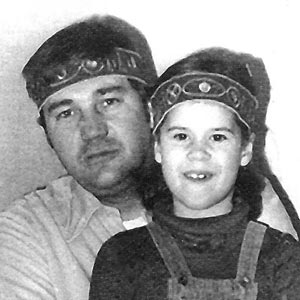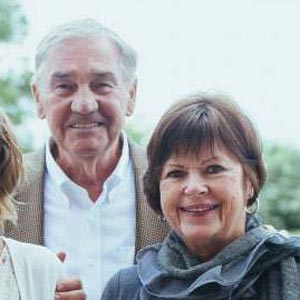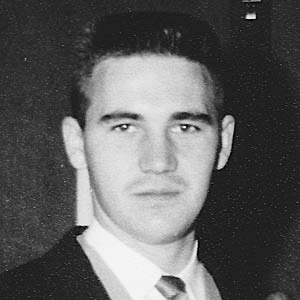 Left: James with daughter Amy O'Brien-Lynch. Right: James O'Brien with wife Jeanne McKenna-Obrien.
Documents:
1940 Census, Lansing, Ingham, MI
Obituary:
James Richard O達rien, born June 13, 1939, left this world gently with the support of his family on June 7, 2018.
Raised in Lansing in a family of five brothers, Jim was an outstanding athlete, a card shark, an avid golfer, and fan of horse racing, Tiger baseball, and Spartan basketball.
In the US Air Force in the early 60s, Jim was a Russian language specialist and early adopter of computer technology. He joined Honeywell, Inc. in 1965 to teach computer programming to recent graduates, and then transitioned to sales and sales management. In 1976, he joined JSJ Corporation as head of sales at Carlon Meter Company, and ultimately joined a partnership to purchase the company, serving as partner and vice president until retirement.
He served on the boards of the Spring Lake District Library and the Friends of Ottawa County Parks. He was active in the Owashtanong Islands Audubon Society, Junior Achievement, and St. Mary痴 Catholic Church where he ushered, helped in the food pantry, and provided transportation for the elderly and disabled. He was a long-time member of the American Legion, Muskegon Irish American Society, and Spring Lake Country Club.
Jim truly enjoyed people. He made friends easily and enjoyed lifelong friendships at his homes in Spring Lake, West Olive, and Sanibel Island, FL. We値l miss his intelligence, his wit, his love of family, and his kindness. He was, as he liked to say of others, "a good one."
He leaves behind a large and loving family, including devoted wife Jeanne McKenna O達rien, who loved him well and tenderly throughout more than 60 years together.
He is survived by children Kathleen (Mark Jones), Julie, Christopher (Anne Bryson), and Amy (Jeremy Lynch). Son-in-law Mark Helsen. Grandchildren Hadley O達rien (Adam Mulling) and Lydia Fritz (Pat); Riley and Isaac Helsen; and Caroline, John, and Cavan O達rien. Great grandchildren Isla and Ronan O達rien-Mulling. Brothers Patrick (Judie), Thomas (Chris), and Michael. And in-laws Ray and Patsy Lincolnhol, Henry and Karen Jallos, Brian and Donna McKenna, David and Kristine Poulson, and Kevin and Brenda McKenna, Ann O達rien, and a large clan of nieces, nephews, and great-nieces and nephews, who loved their uncle Jim.
Jim was predeceased by his parents Jack and Frances O達rien and his brother Robert.
The family invites you to an Irish wake and celebration of life to be held at Spring Lake Country Club on Thursday, June 14 5:30-7:30 p.m. A requiem mass will be held Friday, June 15 at 11:00 a.m. at St. Mary痴 Catholic Church in Spring Lake, visitation with the family one hour before the service at the church. A funeral luncheon follows the service. Contributions in his memory may be made to Friends of Ottawa County Parks. Interment will take place at St. Joseph Cemetery in Lansing at a later date.
- Klaasen Family Funeral Home, Grand Haven, MI
---
McKenna Jeanne Louise
[Female] b. 30 AUG 1939 Lansing, MI
---
Catron Anne Marie
[Female] b. 26 JUL 1940
---
O'Brien Michael Francis*
[Male] b. 1 AUG 1943 Sparrow Hosp., Lansing, MI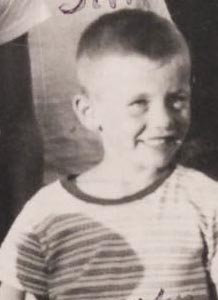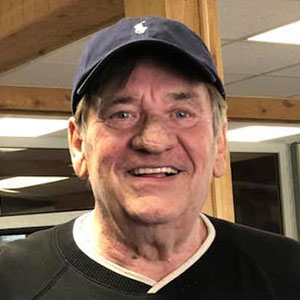 ---
Liebbe Kathleen Joy
[Female] b. 21 SEP 1946 Grand Rapids, MI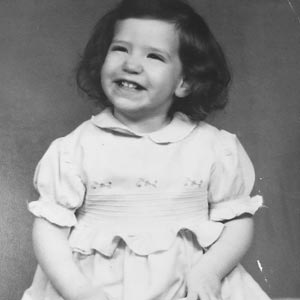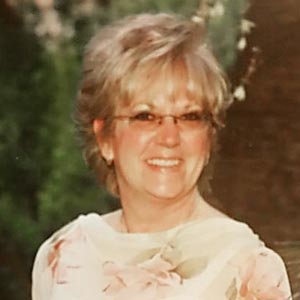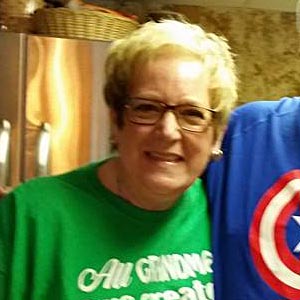 ---
O'Brien Thomas William*
[Male] b. 24 JUL 1945 Sparrow Hosp., Lansing, MI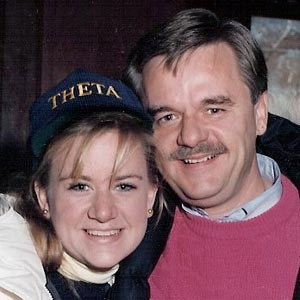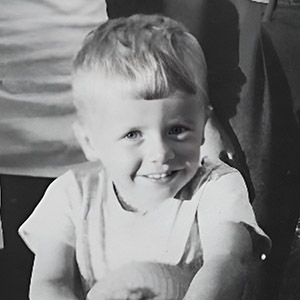 Tom with daughter Erin O'Brien-Boehm.
---
Virkstis Brenda Sue
[Female]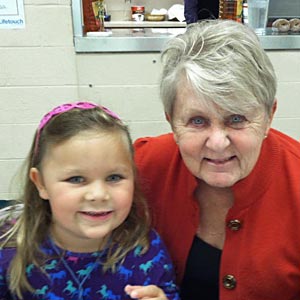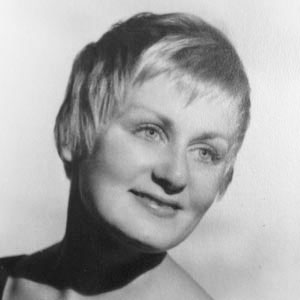 Brenda with her granddaughter Charlotte Boehm.
---
Kehoe Christine
[Female] b. 1 APR 1947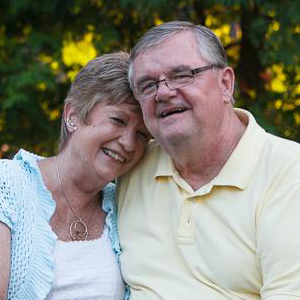 Christine with husband Thomas O'Brien.
---
Neal Mary Viola*
[Female] b. 23 JUL 1946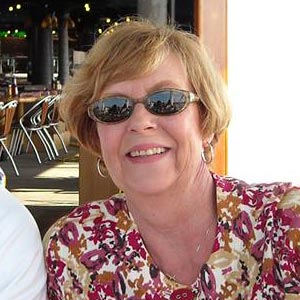 Wedding Announcement:
RONALD EDWARD JEAN JR. Miss Neal, Mr. Jean Wed in East Lansing in St. Thomas Aquinas Church. Parents of the couple, now on a northern Michigan A buffet dinner at the Knights of Columbus Hall was held following the Saturday morning marirage of Miss Mary Viola Neal and Ronald Jean. Donald M. Neal, 228 Beal St., East Lansing, and Mr. and Mrs. Ronald E. Jean Sr., 1215 N. Jenison St. The bride chose a gown of taffeta fashioned with a scoop neckline, elbow-length sleeves, embroidered bell skirt and a floor-length watteau drape. She carried white roses with foliage. Attendants in floor-length pink empire gowns with white lace at the bodice were Miss Margaret Mary O'Connor, Miss Antoinette LaFay and Miss Barbara Louise Jean, sister of the bridegroom, all of Lansing. They carried cascades of white mums and pink roses. Michael Nasi was best man and ushers were Larry Rogna and Rick Cullen. Groomsmen were Richard Porter and Morris Neal, brothers of the bride. Pamela Riley, cousin of the bride, and Michael Neal, brother of the bride, were flower girl and ringbearer.
- Lansing State Journal, August 22, 1965
---
Neal Margaret Anne*
[Female] b. 5 FEB 1952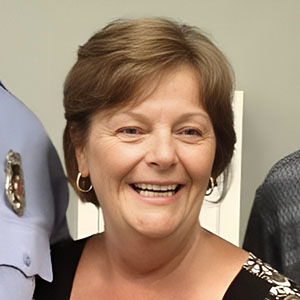 ---
Neal Morris Stephen*
[Male] b. 28 APR 1949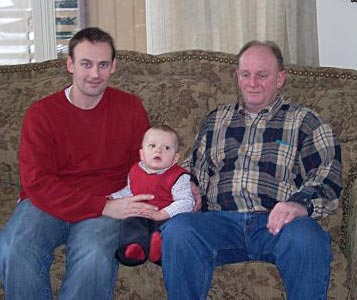 Morris (right) with his son Brian and grandson Ethan.
---
Neal Michele Kay*
[Female] b. 23 JUL 1953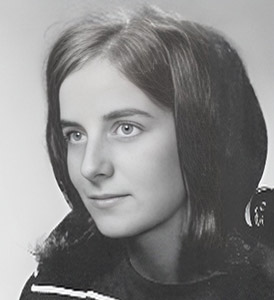 Neal Miles John*
[Male] b. 22 JUN 1950 Jersey City, NJ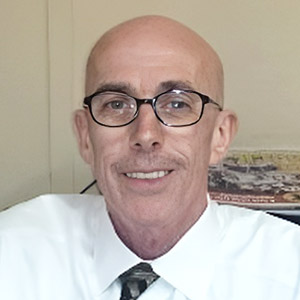 ---
---
This HTML database was produced by a registered copy of

GED4WEB version 4.41
Back to Top Of Page
Copyright 2021 Timothy Gorman