Genealogy Data Page 233 (Notes Pages)
Ballmer Anna Kate [Female] b. 21 MAY 1987 OH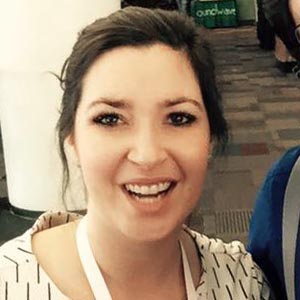 ---
Ballmer Rustin James
[Male] b. 1 JUN 1951 Toledo, Lucas, OH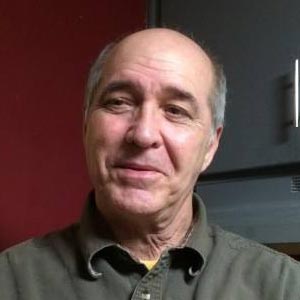 ---
Himelhoch Robin Lynn
[Female] b. 11 JUN 1957 OH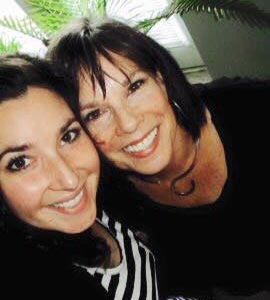 Robin (right) with her daughter Anna Ballmer-Davis.
---
Rodriguez Porfirio G
[Male] b. 26 FEB 1922 TX - d. 26 MAY 1997 Antwerp, Paulding, OH
---
Mendez Juana M
[Female] b. 22 MAY 1934 - d. 7 AUG 2009 Maumee Cemetery, Antwerp, Paulding, OH
Burial Monument, Maumee Cemetery, Antwerp, Paulding, OH
Obituary:
Joan Rodriguez, 75, of Antwerp, died Friday, Aug. 7, at the Paulding County Hospital.
She was born May 22, 1934, in Marion, Ind., the daughter of the Jose and Andrea (Martinez) Mendez, who both preceded her in death. She worked at GM, Defiance. Her husband of 45 years, Rudy, preceded her in death in 1997.
Surviving are four daughters, Rita (Frank) Borowiak of Fort Wayne, Mona (Mike) Worst of Hunstville, Linda (Stephen) Scott of Riverside, Calif., and Joyce (Joe) Wells of Sherwood; three sons, Freddie and Hector of Antwerp and James of Fort Wayne; five sisters, Connie Thiel of Hamonton, La., Eleanor Estep of Fort Wayne, Maria Fry of Defiance, Tona Palacios of Tacoma, Wash. and Amy Dunderman of Antwerp; five brothers, Miguel Mendez of Fort Wayne, Nick of Cecil, Raymond of Defiance, Joe of Zion, Ill., and David of Ney; 11 grandchildren; and five great-grandchildren.
Also preceding her in death were a daughter, Ellen; a son, Raul; two sisters, Ester McHargue and Marianne Reyes; and two brothers, Ted and Chris Mendez.
- Dooley Funeral Home, Antwerp , OH
---
Kidd Norbert Francis*
[Male] b. 12 FEB 1944 Ottawa, Putnam, OH - d. 12 JAN 2005 Elida, OH
Documents:
Marriage Record, Putnam County, OH
Burial monument, Memorial Park Cemetery, L:ima, Allen, OH
Obituary:
NORBERT F. KIDD, 60, died at 2:26 a.m. Jan. 12, 2005, at his residence.
He was born Feb. 12, 1944, in Ottawa to Norbert Ellerbrock and Kathryn Kidd Wurm, who preceded him in death. On June 27, 1965, he married Pamela B. Black, who survives.
Mr. Kidd worked at the BP Distributions Center for 12 years. He was a member of Unity Church. He was an avid woodworker and sports fan.
Survivors also include two sons, Greg C. (Dionne) Kidd and Scott A. (Jeni) Kidd, both of Elida; five brothers, Joe Wurm of Lima, Bob (Susan) Wurm of Dayton, Art Wurm of Bellefontaine, Pete (Roxanne) Clymer of Findlay and Jim (Rose) Clymer of Tiffin; two sisters, Margaret (Glenn) Bresler of Spencerville and Kay (John) Bradford of Lima; and three grandchildren, Kaitlin R. Kidd, Brayden M. Kidd and Ashley Casady.
Services will begin at 10:30 a.m. Saturday at Siferd Funeral Homes, Westwood Chapel. Pastor Beverly Shade will officiate. Burial will be in Memorial Park Cemetery.
Friends may call from 2 to 4 and 6 to 8 p.m. Friday at the funeral home.
Memorial contributions may be made to the American Cancer Society or St. Rita's Hospice.
- Siferd Funeral Homes, Elida, OH
---
Black Pamela B
[Female] b. 21 APR 1947 - d. 17 NOV 2012 St Rita's Medical Center, Lima, OH
Burial monument, Memorial Park Cemetery, L:ima, Allen, OH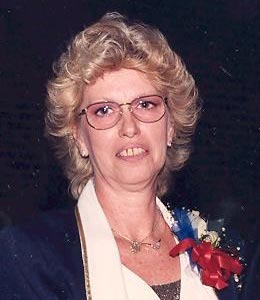 Obituary:
Pamela B. Kidd, 65 of Lima passed away 3:30 p.m. Saturday, November 17, 2012 at St. Rita's Medical Center. She was born April 21, 1947 in Lima to, Norman Black, of Lima, and the late Rebecca Snook Black. Mrs. Kidd is survived by her sons Greg (Dionne) Kidd of Elida and Scott (Jenifer) Kidd of Lima: brothers Steve (DJ) Black of Lima, Brian Black of Lima, Norman Black of Georgetown, KY and Kevin Black of Waynesfield; and grandchildren Ashley Casady and Kaitlin and Brayden Kidd. She was preceded by her husband Norbert and her mother Rebecca Black. Pamela was a 1965 graduate of Lima Senior High School. She was married to Norbert Kidd on June 27, 1965 and he passed away in January, 2005. She worked as a licensed optician in the 1980's and 90's. She was also a member of the Lima Fraternal Order of Eagles, Aeries 370. Funeral services will be conducted 12:30 pm, Wednesday November 21, 2012 at the Siferd Orians Funeral home, 506 N. Cable Rd. Burial will Memorial Park Cemetery. Friends may call at the funeral home Tuesday from 4 – 8 PM. Memorial contributions may be made to the American Cancer Society, Northwest Regional Office, 740 Commerce Dr., Suite B, Perrysburg, OH 43551, or the Humane Society of Allen County, 3606 Elida Rd., Lima 45807.
- Siferd-Orians Funeral Home
---
Shaffer Dionne Rene
[Female] b. 2 APR 1968 Alpena, MI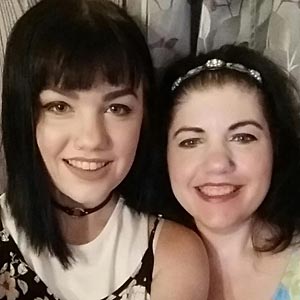 Dionne (right) with her daughter Kaitlin Kidd.
---
Casady Jeniifer Dawn (Jeni)
[Female] b. 5 JAN 1970 OH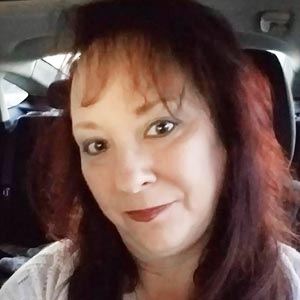 ---
Kidd Kaitlin Rose*
[Female] b. 12 FEB 1998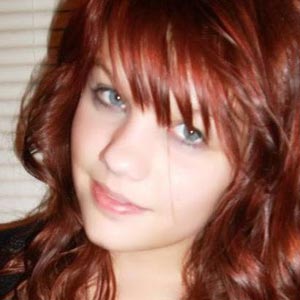 ---
Shaffer Lawrence Lee
[Male] b. 25 JUN 1943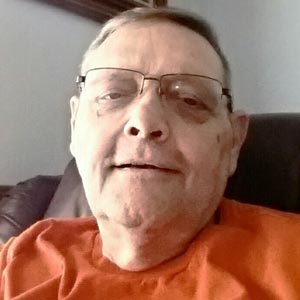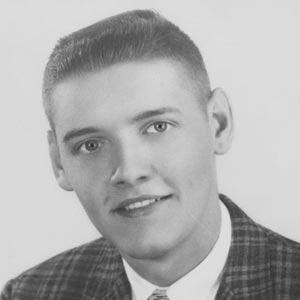 ---
Hayden Jack
[Male]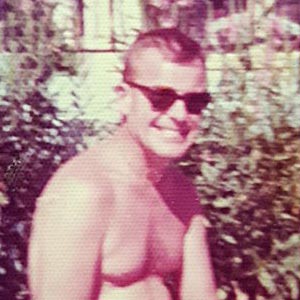 ---
Phillips Eleanor J (Ellie)
[Female] b. 22 SEP 1935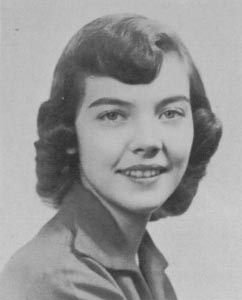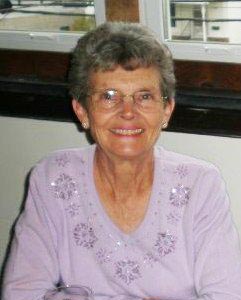 ---
Sanborn Loren Edward
[Male] b. 23 FEB 1928 - d. 29 JUN 2009 North Eagle Cemetery, Eagle, MI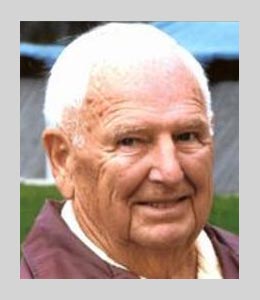 Obituary:
Loren E. Sandborn, Age 81, loving husband, father, grandfather, and brother passed away on Monday, June 29, 2009. He was born on February 23, 1928 in Portland the son of George and Norma (Atwell) Sandborn. Bud retired from General Motors as a supervisor at the forge plant in 1982. He was a member of the Mio Lions Club, loved golfing in leagues, playing senior league softball, and playing cards. He married Dianne Wheeler on June 26, 1948 and she preceded him in death in 1983 after 34 years of marriage. He was also preceded in death by his parents; siblings, George "Bill" Sandborn, Janean West, and Gary Sandborn. He married Ellie Hayden on May 26, 1983 and she survives him. Also surviving are his children, Randy (Joanie) Sandborn of Portland, Carol (Chuck) McLeod of Port St. Lucie, Florida, Kevin (Debbie) Sandborn of Dansville, Marianne (Jeff) Stephensen of Portland, and David Sandborn of Portland; step children, Julie (Doug) Gilbert of Lansing, Cindy (Tim) Stump of Williamston, and Jon Hayden of Lansing; 14 grandchildren; 13 great grandchildren; siblings, Jackie Whitfield of Kenansville, North Carolina, Beverly Fedewa of Portland, Norma Hill of Portland, Mary Sandborn of Portland, Steve (Gerry) Sandborn of El Merage, California, Chuck (Jeri) Sandborn of Portland, and Jim (Brenda) Sandborn of Mesquite, Nevada; brother and sister-in-law, Patricia Sandborn of Palo Alto, California and John West of Portland; several nieces and nephews. The Funeral Service will be conducted by the Rev. Keith Treman, Pastor at 11 am Thursday, July 2, 2009 at the Portland United Methodist Church, 310 E. Bridge Street, Portland. Interment will take place at a later date at North Eagle Cemetery. The family will receive friends at the Schrauben-Lehman Funeral Home, 210 E. Bridge Street, Portland from 2-4 and 6-8 p.m. Wednesday. For those desiring, memorial contributions may be made to the McLaren Visiting Nurse and Hospice in memory of Loren E. "Bud" Sandborn.
---
Stump Joseph J
[Male] b. 24 MAR 1896 Westphalia, Clinton, MI - d. 11 NOV 1941 Allen Park, Wayne, MI
---
Kramer Elizabeth C
[Female] b. 14 NOV 1897 MI - d. 5 MAR 1992 St Marys Cemetery, Westphalia, Clinton, MI
---
Smith Audrey J
[Female] b. SEP 1937
Last name may be Gamble.
---
Pinckney Robert Lloyd
[Male] b. 16 JAN 1957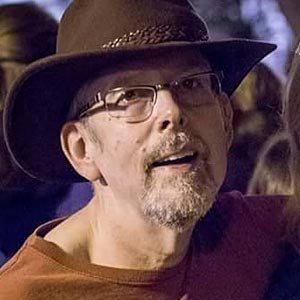 ---
Gorbutt Tamie Jo
[Female] b. 27 JAN 1959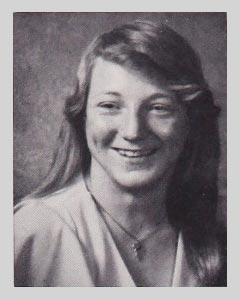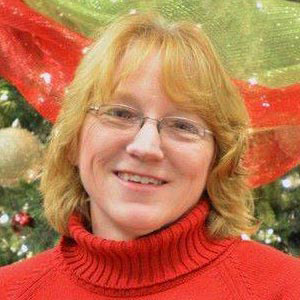 Abood Richard Joseph
[Male] d. 19 APR 2016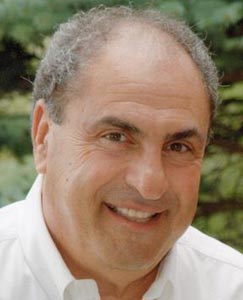 Obituary:
Passed away Tuesday, April 19, 2016. Richard "Dick" Abood was born and raised in Lansing, Michigan, graduating from St. Mary's Cathedral High School in 1955. He attended Aquinas College and continued on to law school, graduating from the University of Detroit in 1964. In addition to practicing law for 51 years, he was the President/CEO of Inco Graphics for 16 years, and the owner/operator of the Huddle Lounges in Lansing.
Dick was a man with a presence, one whose footprint in life was large and lasting. In keeping with the Lebanese tradition of hospitality, he loved nothing more than cooking for others and sharing a meal over stories that nobody could tell quite like him. He was in his element when in Northern Michigan, especially the Little Traverse Bay area, which held a special place in his heart. He adored being at the helm of his boat, skimming along the lake with a cargo of family and friends. He enjoyed card games and movies, and above all, spending time with his family, who will miss him dearly.
He was preceded in death by his parents: Samuel and Nabeha (Fawaz) Abood, stepmother Sarah Abood, sisters: Helen Nama and Hilda Kelush, brothers: Hannibal, Fredric and Camille Abood. Dick is survived by his loving wife Jennifer, his children with Sheila Abood: Samuel Abood, Celine (Paul) Terranova, Sarah (Larry) Stump, Rachel (Charles Smith) Abood, and Elizabeth (David) Carroll. He adored his four grandchildren: Samuel and Teddy Terranova and Joseph and Reuben Stump, his mother-in-law, Joan Brown, sister-in-law's: Patricia Abood, Mary Alice Abood, Amy (Sasha) Danilov, Melissa Budd, brother-in-law Tim (Nancy) Brown, and his many loving cousins, nieces, and nephews. He considered his dear friend, Kathy O'Neil his "fifth daughter." Likewise, his cousin Rocky Farhat, was loved like a brother, and he shared a special friendship with Tom Doyle, his former law partner.
A reception will be held in his honor on Friday, April 22, 2016 from 1:00-4:00 p.m. at the Country Club of Lansing, 2200 Moores River Drive, Lansing. In lieu of flowers, memorial contributions may be made to the Greater Lansing Food Bank.
- Lansing State Journal on Apr. 21, 2016
---
---
This HTML database was produced by a registered copy of

GED4WEB version 4.41
Back to Top Of Page
Copyright 2021 Timothy Gorman