Genealogy Data Page 206 (Notes Pages)
Silverman Ruth [Female] b. 24 OCT 1931 - d. 8 JUN 2016 East Lyme, CT
Obituary:
East Lyme - Ruth (Silverman) Moskowitz, 84, of East Lyme, passed away peacefully at home surrounded by her children on June 8, 2016.
Ruth was born Oct. 24, 1931, the daughter of Phillip and Rebecca "Betty" (Meyer) Silverman who raised their family together in Norwich. The Silvermans were lifelong members of Brothers of Joseph of Norwich.
Upon graduation from Norwich Free Academy in 1949, Ruth continued her studies at the University of Connecticut and at Forsyth School of Dental Hygiene in Boston. She returned to Connecticut to pursue a career as a dental hygienist.
Ruth was a kind and compassionate woman who was active in the Sisterhood of Beth Jacob and volunteered for many years at The William W. Backus Hospital.
Ruth married Richard Moskowitz in June of 1955 and raised four children in Norwich.
Her interests included reading books, especially mysteries, movies, Broadway theatre, and knitting. Above all, Ruth was proudest of her family and, in recent years, traveled many miles crisscrossing the country to visit with each of her grandchildren.
Ruth is survived by her children, Debra Kaye of Sudbury, Mass., Peter Moskowitz of Old Saybrook, Meryl Moskowitz of Old Saybrook, Jamie Shigley of Argyle, Texas, and their spouses, Andrew Kaye, Julie Moskowitz, and Robert Shigley; as well as her brother, Label Silverman of Manchester; and 10 loving grandchildren.
She was predeceased by her husband of 52 years, Richard H. Moskowitz, and her sister, Kalie Hertz of Norwich.
In lieu of flowers, contributions may be made to Care & Share of East Lyme, Inc. (860) 739-8502, or Beacon Hospice, 1 (800) 467-7423, www.beaconhospice.com.
Church & Allen Funeral Home of Norwich is assisting the family.
- The Day, June 9, 2016
---
Moskowitz Alexa *
[Female]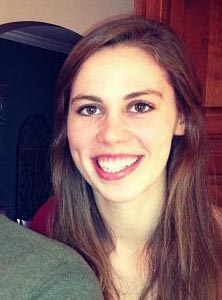 ---
Moskowitz Rachel Catherine*
[Female]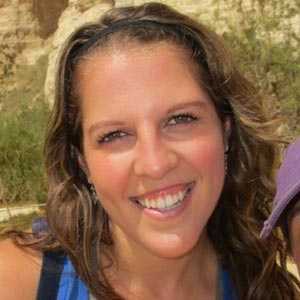 ---
Kastl Carolyn J
[Female] b. 23 JUL 1964 Olmsted Falls, OH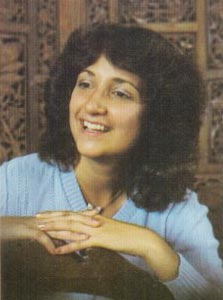 ---
Clancy Kathleen Germaine*
[Female] b. 31 MAY 1958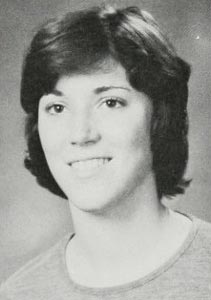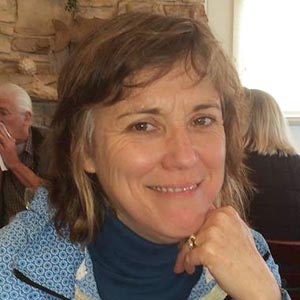 ---
Clancy Timothy J*
[Male] b. 22 MAY 1960 OH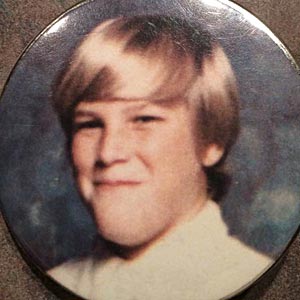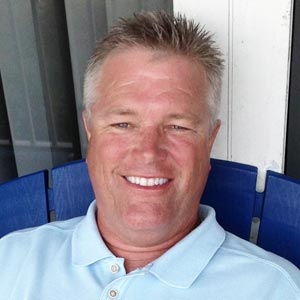 ---
Chomoa Melinda Elizabeth (Mindy)
[Female] b. 27 JUL 1971 OH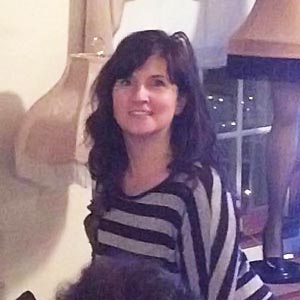 ---
Edmunds Oliver *
[Male]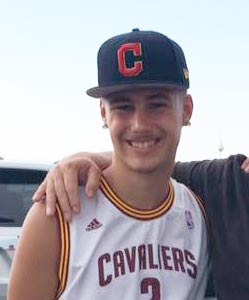 ---
Clancy Cassandra (Cassie)*
[Female]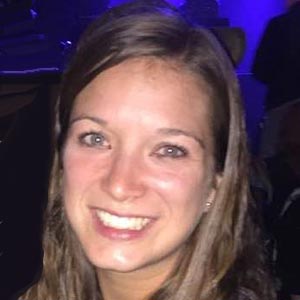 ---
Clancy Kelly *
[Female]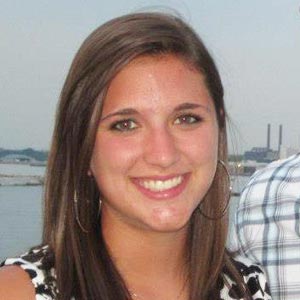 ---
Clancy Kevin *
[Male]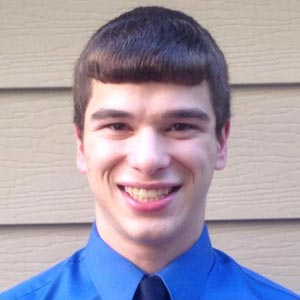 ---
Clancy James L
[Male] b. 1 MAR 1890 New York, NY
---
O'Sullivan Anna J
[Female] b. 1897 New York, NY
---
Feher Otto Nicholas
[Male] b. 17 AUG 1922 Cleveland, OH - d. 14 MAR 2016 Bay Village, OH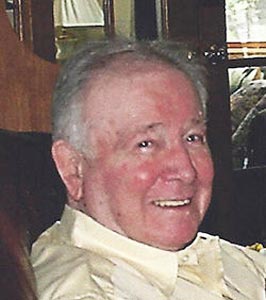 Mausoleum plaque, St Josephs Cemetery, Avon, Lorain, OH
Obituary:
OTTO N. FEHER age 93. Beloved husband of Bernice (nee Tanker); loving father of Patricia, Susan Altieri (the late Brett), Thomas (Terri), Robert (Lori) and James Feher (Jan); dear grandfather of Nicole, Andrew, Michael and Christine. U.S. Army Veteran of W.W. II serving in 1943 with the Office of Strategic Service in Yugoslavia and awarded the EAME Campaign Medal with three Bronze Service Stars. Passed away Monday March 14, 2016. Funeral Mass Wednesday March 16, St. Raphael Church, 525 Dover Center Rd. at 10:30 AM. Entombment St. Joseph Cemetery.
- McGorray-Hanna Funeral Homes
---
Chomoa John Duke
[Male] b. 15 MAR 1943 OH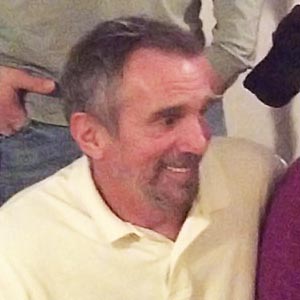 ---
Kormos Andrea Lynn (Andi)
[Female] b. 31 MAY 1945 OH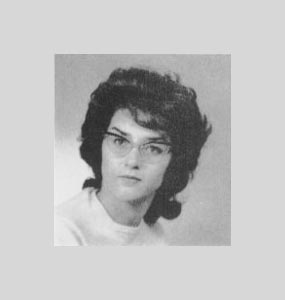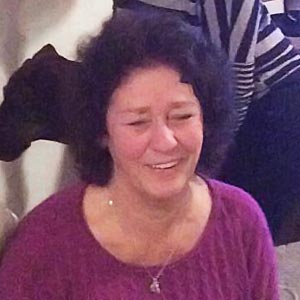 ---
Cornish Charlotte
[Female] b. 24 NOV 1923 - d. 22 FEB 2015 Monte Vista Rehabilitation Center, El Paso, TX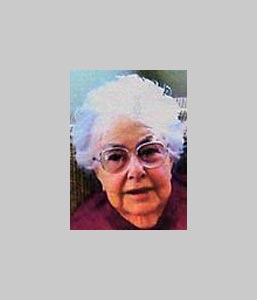 Obituary:
Charlotte Cornish Edmunds November 24, 1923 to February 22, 2015 Charlotte rejoined her loving husband of 68 years on Sunday February 22, 2015. She passed away peacefully in her sleep at the Monte Vista Rehabilitation Center with much of her family at her side. Born in Albuquerque, New Mexico on November 24, 1923 to Dr. P.G. Cornish and Dora Thomas Cornish, Charlotte attended The Sandia School for Girls and later graduated from Smith College in 1945. Following her graduation she worked in Baltimore, Maryland where she met then Army Air Corps Captain Edward Edmunds Jr. They were married in 1947 at Charlotte's family home in Albuquerque. She was active there in the Junior League, Albuquerque Tennis Club and many other civic activities. She was an avid skier, Bridge player and a competitive Tennis Player all while raising their five children. Charlotte also completed her Masters of Library Science at the University of New Mexico. In 1968 Charlotte and Ed moved to El Paso where Ed had relocated his business headquarters. In El Paso Charlotte remained active in the Arts Community as both a donor and Docent at the EPMA. Charlotte served as President of Kermezaar El Paso in 1974. She was active in several book clubs and bridge groups and continued with her tennis play. Over the years Charlotte and Ed traveled the world as members of the People to People Tennis Organization. Charlotte was preceded in death by her parents P.G. and Dora Cornish, Edward Edmunds Jr, her devoted husband, her older brother Tom Cornish, her younger brother P.G. Cornish III and their wives all of Albuquerque. Charlotte's son-in-law Richard Delanoy of Denver, Colorado also preceded her in death. She is survived by her five children, nine grandchildren and two great-grandchildren. The surviving family members are; Marion Delanoy of Denver, Colorado, her grand-children Ben Delanoy; his wife Nami Delanoy and great granddaughter Ana Delanoy; Molly Delanoy and Kenny Delanoy all of Denver and Casey Delanoy of Los Angeles, California. Edward "Ted" Edmunds III and his wife Valerie T. Edmunds; her grandchildren Elizabeth A. Edmunds, Allison M. Marquez and her husband Enrique Marquez and her great-grandson Christopher Edward Marquez of El Paso, Texas. Her son Gillette Edmunds, his wife Kathleen Edmunds, their sons Jesse G. Edmunds, Ellis Edmunds and Oliver Edmunds of Oakland California. Daughters Anne Figone and husband Louis Figone of San Jose, California. Daughter Elizabeth Edmunds McBee and husband Doug McBee of Sonoma, California.
- El Paso Times, Mar. 8, 2015
---
Edmunds Edward
[Male] b. 2 SEP 1921 Weston, MA - d. 6 JUN 2001 El Paso, TX
Obituary:
Edmunds, Edward Jr., born September 2, 1921, in Weston, Mass., passed away Wednesday, June 6, 2001. Mr. Edmunds graduated from the Massachusetts Institute of Technology in 1942 with a degree in chemical engineering and later served as a test pilot with the Army Air Corps from 1942 to 1945, testing all types of aircraft to determine their suitability for combat. Following his service to his country, he began his professional career in Baltimore where he met Charlotte Cornish of Albuquerque. They married in 1948 and settled in 1949 where he founded Edmunds Chemical Co. In 1969, Edmunds Chemical and the Schwartz Companies of El Paso merged to form S.E.C. Corporation of El Paso. The Edmunds' moved to El Paso later that year and have resided there since that time. Other business interests in El Paso included Guynes Printing Company, Foster Mold & Edmunds Real Estate. In addition to his Business leadership, Edmunds was an active tennis player and won many tournaments in the Southwest Region. He served as president of The Southwest Tennis Association, Vice President of the United States Lawn Tennis Association, and President of the Board for the El Paso Tennis and Swim Club. Mr. Edmunds also served as president of the El Paso Cancer Treatment Center and was a board member of The Rio Grande Cancer Foundation. His recent years have been spent managing Edmunds Real Estate, LLC. Ed is survived by his wife, Charlotte, daughters Marion Delanoy and her husband Rich, of Denver, Anne Figone and her husband Lou of Sonoma, Ca., Elizabeth McBee and her husband Doug also of Sonoma, and his sons Ted Edmunds and his wife Valerie of El Paso, and Gillette Edmunds and his wife Kathleen of Oakland, Ca; nine grandchildren: Elizabeth and Allison Edmunds, Ben, Molly, Kenny, and Casey Delanoy, and Jesse, Ellis, and Oliver Edmunds. Other survivors include his brother Alfred Edmunds of Cape Cod, Mass., sisters Maxine Breen of Weston, Mass., and Phyllis Austin of Seattle, Wa. No services for Mr. Edmunds are planned. The Edmunds family will be at home to all Ed's friends and associates on Saturday, June 9, 2001 from 5:00 P.M. until 7:00 P.M. at 801 East Blanchard, in El Paso, In lieu of flowers, memorial contributions may be made to the El Paso Tennis and Swim Club, 2510 North St. Vrain, 79902; The Rio Grande Cancer Foundation, 4707 Montana, 79903; or to Hospice of VNA, P.O. Box 3628, 79923.
- El Paso Times, June 7, 2001
---
Kastl Richard Clyde
[Male] b. 21 MAR 1940 OH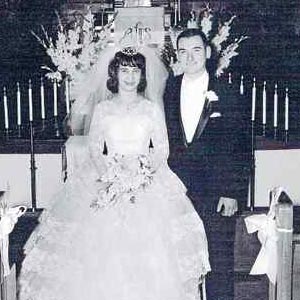 Afrates Sandra Jeanne
[Female] b. 16 DEC 1944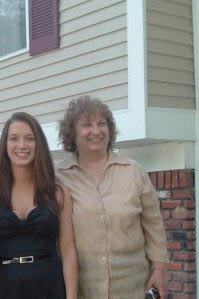 Sandra (right) with one of her granddaughters.
Anniversary Announcement:
Richard and Sandra Kastl, Lorain, recently celebrated their 50th wedding anniversary.
Kastl and the former Sandra Afrates were married Feb. 8, 1964 at First Evangelical United Brethren Church, Lorain.
The ceremony was officiated by the Rev. Paul W. Kirk, assisted by Rich's cousin, the Rev. Dale Sauer. A reception followed at Fellowship Hall of First United Brethren.
The couple's children hosted an anniversary party to celebrate the occasion in Fellowship Hall of Faith United Methodist Church.
Kastl retired July 29, 1995, from the City of Lorain fire department as a Lieutenant, after 31 years of service.
He enjoys working on cars, watching his grandchildren play sports, following Lorain City Schools football and basketball games, and watching the Lorain Ironmen baseball team.
His wife retired June 30, 2008, after 23 years with the Lorain City Schools as a paraprofessional.
She is active in church activities at Faith United Methodist Church.
The couple have five children, Carolyn (Jim) Clancy, Olmsted Falls Township, Rick (Sharon) Kastl, Vermilion, Joycelyn Kastl, Tipp City, Ohio, Jackie Kastl, South Lake Tahoe, Calif., and Robyn (Jason) Kaufman, Kettering, Ohio.
They have eight grandchildren, Cassie, Kelly, and Kevin Clancy, Richie and Brooke Kastl, and Megan, Lindsey and Bethany Kaufman.
- The Morning Journal, February 9, 2014
---
---
This HTML database was produced by a registered copy of

GED4WEB version 4.41
Back to Top Of Page
Copyright 2021 Timothy Gorman