Genealogy Data Page 151 (Notes Pages)
Williams Allison E* [Female] b. 8 AUG 1988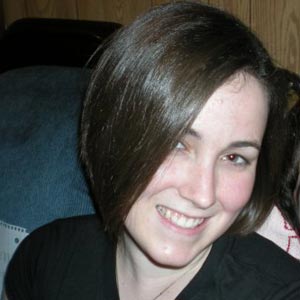 ---
Williams Jordan Robert*
[Male] b. 5 NOV 1985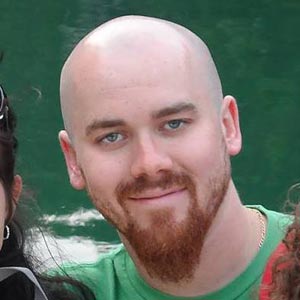 ---
Montgomery Roy *
[Male]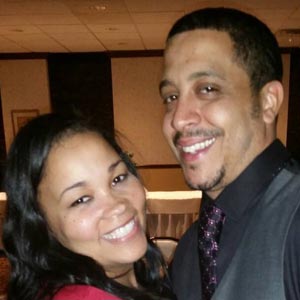 Roy with his wife Marquita.
---
Turner Marquita
[Female]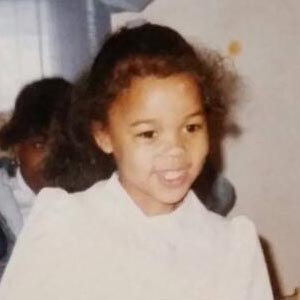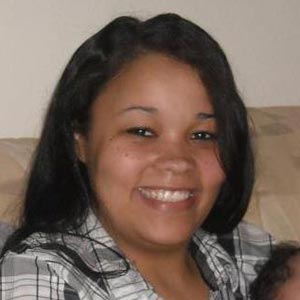 ---
Wortman Nicholas A*
[Male]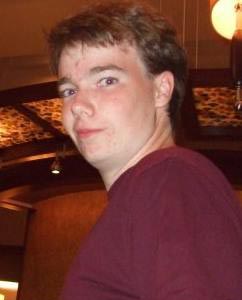 ---
Wortman Joseph Ross*
[Male] b. 23 MAY 1993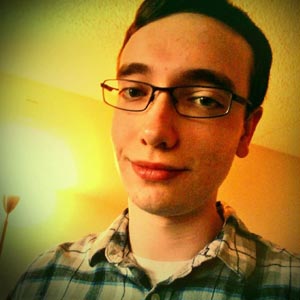 ---
Day Mary Lou (Daisy)
[Female] b. 12 JUL 1927 Toledo, OH - d. 28 AUG 2013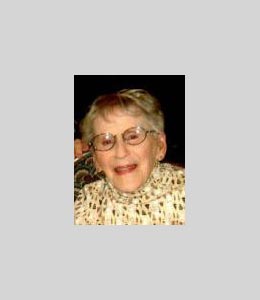 Obituary:
Mary Lou Wortman, 86, went to be with the Lord on August 28, 2013 surrounded by family and nursing staff at Birchaven. Mary Lou "Daisy" Day was born July 12, 1927 in Toledo, Ohio to Paul and Mary Jane (Paden) Day. She grew up in a household of brothers, Larry (Darlene) of GA, Michael (Janell) of CA, Patrick (Ping) of SC and two brothers who are deceased William and Tom. She always said she was teased by them but loved them dearly. She also enjoyed their family reunions, especially the last few that were in CA, WI and Findlay. Her sister in law, Liz Day, is still living in FL and her sister-in-law Barb Adams resides in Findlay. Mary Lou graduated from Findlay High school in 1945 and never missed a high school reunion until her illness. She spent many years volunteering on the reunion planning committee. After high school, she worked at Marathon Oil company before marrying Robert "Bob" Vincent Wortman on a warm summer morning on June 26, 1948 at St Michaels Catholic church. They raised 7 children William (Karen), Robert David (Deb) of Piqua, OH, Amy (Glen) Opp of Arvada CO, John (Brenda) of Lima, OH, Jim (Cathy) of Forest, OH, Sarah (Bryan) House of Olney, IL and Paul (Maureen) of Findlay. She got to share in the life of her 13 grandchildren and witnessed the lives of 10 great grandchildren. Mary Lou enjoyed over 35 years in her home with Bob on Brookside Dr and then moved to Palm Desert CA for their retirement. Mary Lou spent time going to daily mass and volunteering at her church, Sacred Heart, and participating in Al-Anon meetings. She also liked entertaining her family when they visited southern CA and showing them the sights. She met new friends she called "the lunch bunch." After returning to Ohio for a few years, Mary Lou moved to CO to live with her dutiful and loving daughter, Amy, who cared for her until her last move back to Ohio in 2010. In CO she enjoyed the mountain views, attending church at St Joan of Arc, and shopping. Before her illness, Mary Lou loved reading, going to the movies, playing tennis, riding her bike, watching the Atlanta Braves, playing bridge, collecting bears, knitting afghans, and praying her rosary. She always said she was fortunate to have traveled such fabulous places, like London, England, with her husband during his NFL career. Mary Lou is survived by her husband, Robert of Findlay and their 6 children. Preceding her in death are her parents, 2 brothers, son William, and 2 grandchildren Scott and Miles Wortman. The family would like to thank the staff at Grand Court for their compassionate care they gave Mary Lou during her 2 years at the facility and also the Birchaven nurses and aids as well as the Bridge Hospice staff. A special thank you to her dear friend, Peg Haas, who continued to visit during her difficult decline. The family request donations and memorials to the Alzheimer's Association of Northwest Ohio, St Michaels School Fund or the Blanchard Valley Hospital Auxiliary. A memorial mass will be celebrated at 10:30 a.m. Saturday, August 31, 2013 at St. Michael the Archangel Catholic Church, 617 West Main Cross Street, Findlay, Ohio with Msgr. Michael Hohenbrink, celebrant. All family and friends are invited to a gathering at the Knights of Columbus Hall immediately following the memorial mass.
-Kirkpatrick-Behnke funeral home
---
Wortman Amy E*
[Female] b. 27 MAY 1955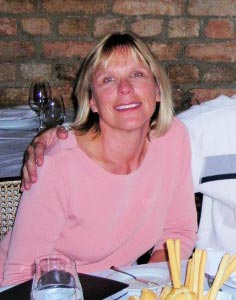 ---
Opp Glen L
[Male] b. 23 SEP 1955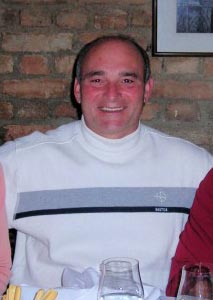 ---
Wortman John Timothy*
[Male] b. 9 DEC 1956 OH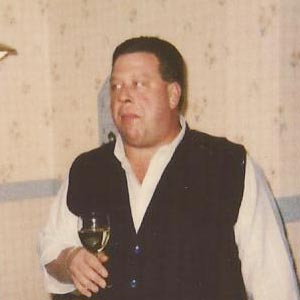 ---
Benjamin Cathy A
[Female] b. 4 APR 1959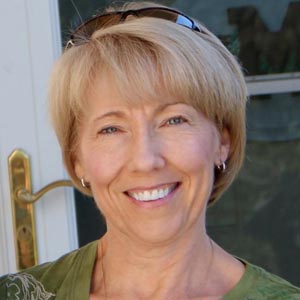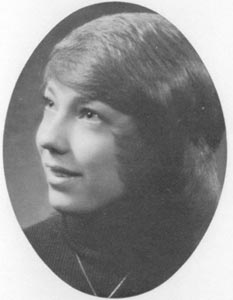 ---
Wortman Sarah Jane*
[Female] b. 1962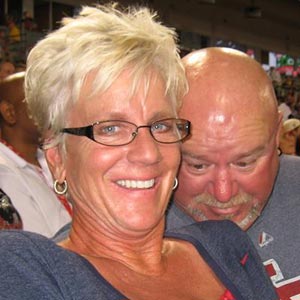 Sarah with her husband Bryan House.
---
House Bryan D
[Male] b. 17 JUL 1961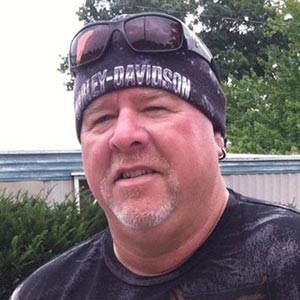 ---
Wortman Paul J*
[Male] b. 14 JUL 1965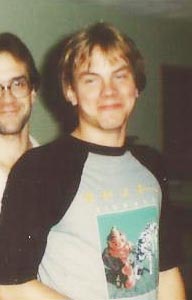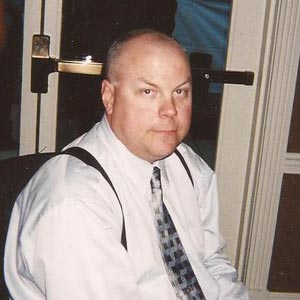 ---
Chavez Maureen
[Female] b. 5 SEP 1961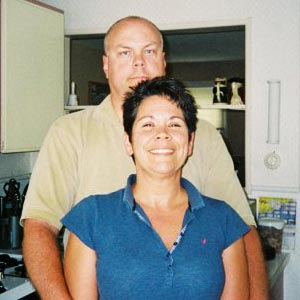 ---
Wortman William Michael* (Bill)
[Male] b. 27 MAR 1950 - d. 20 JAN 2005 Blanchard Valley Regional Health Center, Findlay, OH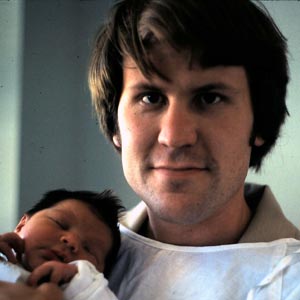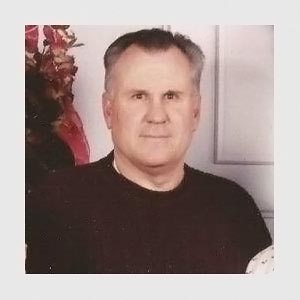 Bill with his daughter Karen.
Burial Monument, Maple Grove Cemetery, Findlay, OH
Military Service Plaque, Maple Grove Cemetery, Findlay, OH
Obituary:
William "Bill" M. Wortman, 54, of Liberty St., Findlay, passed away Thursday, January 20, 2005, at Blanchard Valley Regional Health Center.
Bill was born on March 27, 1950, in Findlay, OH to Robert and Mary Lou (Day) Wortman, and they survive him. On April 17, 1971, he married the love ut his life, Karen D. Leddy in Findlay, and she survives him.
He is also survived by five children, Drew A. Wortman, Karen Nicole (Ray III) Parmelee, Erin L. Wortman, Jim T. Wortman and Joshua M. Wortman; a granddaughter, Madeline J Parmelee; four brothers, R. David, John, Jim and Paul, and two sisters, Amy (Glenn) Opp and Sarah (Steve) Russell. He was preceded in death by a son, Scott Andrew Wortman.
Bill graduated from Findlay High School and Canada College in Redwood City, CA. He was a sergeant in the 1st Marine Division serving his country proudly in Vietnam in 1969-1970. He managed Jeans Plus in Findlay from 1976-1983, was an insurance agent for Wortman Insurance, Massachusetts Mutual and Bill Wortman Insurance. Bill installed recreational and fencing equipment and was President of Bill Wortman Enterprises, Inc which distributed consumer products. Bill proudly officiated boys and girls high school basketball and was a member of the Ohio High School Athletic Association.
Visitation will be held Sunday, January 23, 2005 from 1.4 and 6.8 p.m. at Rawson Funeral Chapel, Findlay.
Funeral Services with be held Monday, January 24, 2005 at 10 a.m. Reverend Ben Borsay officiating. Interment will be at Maple Grove Cemetery where the Hancock County Veterans Memorial Squad will be performing. Memorial donations may be made to the Vietnam Veterans Memorial Fund, W23 15th St NW, 2nd Flour, Washington DC 20005, The Marine Corps Toys for Tots Program Attn: Staff Sgt Pogue, 28828 Glenwood ltd Perrysburg, Ohio 43551 or The Gateway Church Building Fund, 10111 US 224 West, Findlay, Ohio 45810. Condolences may be made at www.RawsonFuneralChapel.com
-Toledo Blade, 1-22-2005
---
Adams Donald Joseph
[Male] b. 9 APR 1925 - d. 2 FEB 1999 Knollcrest Cemetery, Arcadia, OH
---
Iler Frederick Lemuel
[Male] b. 22 SEP 1922 - d. 4 JUL 1985 St Michaels Catholic Cemetery, Findlay, OH
---
Leddy Karen Denise
[Female] b. 11 AUG 1951
Iler Frederick Lemuel
[Male] b. 4 DEC 1898 - d. 21 FEB 1968 FL
---
---
This HTML database was produced by a registered copy of

GED4WEB version 4.41
Back to Top Of Page
Copyright 2021 Timothy Gorman